Andrew McGregor
March 21, 2013
In terms of scale alone, the February 1 suicide bombing that killed a Turkish security guard and injured a Turkish journalist outside the U.S. Embassy in Ankara was a relatively minor event that did not succeed in causing any significant damage to the embassy itself. Nonetheless, the attack carried out by left-wing militant Ecevit Sanli has created political and diplomatic reverberations throughout Europe and the Middle East.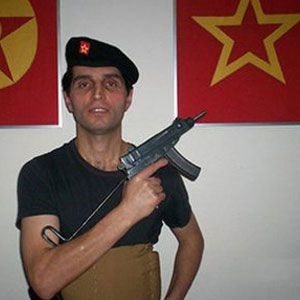 Marxist Suicide Bomber Ecevit Sanli
Though suicide bombings are most commonly associated with Islamist groups, Sanli was a long-term member of a Marxist-Leninist revolutionary group that adopted the tactic of suicide-bombing in 2001, the Devrimci Halk Kurtuluş Partisi-Cephesi (DHKP/C – Revolutionary People's Liberation Party/Front). After several years of inactivity following the death of founder Dursun Karatas in 2008, the Marxist-Leninist group suddenly renewed activities in September, 2012.
In the embassy attack, Sanli is reported to have used an electric detonator to set off six kilograms of TNT strapped to his body. The suicide bomber had previously been imprisoned for an attack on an Istanbul barracks in 1997. After three years in pre-trial detention, Sanli engaged in hunger strikes with dozens of other prisoners in Istanbul's Umraniye Prison in 2000 to prevent their transfer to one of Turkey's feared F-Type prisons, which emphasize social isolation in modern, sterile institutions, an environment that prisoners refer to as "white torture."
Mass hunger strikes have been common in Turkey's high-security F-Type prisons. Scores of prisoners have died in these events, while Sanli and hundreds of others subsequently suffered from Wernicke-Korsakoff syndrome, a degenerative brain disease better known as "Wet Brain." Caused by thiamine deficiency, the syndrome is common in chronic alcoholics and individuals who have engaged in extended hunger strikes. F-Type Prisons are reserved for terrorists, political prisoners and organized crime leaders. The DHKP/C has been prominent in leading prison hunger strikes. Turkish intelligence has suggested that the DHKP/C used militants suffering from terminal illnesses in a number of suicide attacks carried out in the last seven months (Today's Zaman, February 4).
Released on parole after an eight month hunger strike, Sanli eventually disappeared and was sentenced to death in absentia in June, 2002 (later reduced to life in prison). Sanli next appeared in Germany in September, 2002, where his application for political asylum was denied after his record of terrorist acts came to light. Germany, however, refused to deport him to Turkey for fear he might be tortured. By 2011 he had lost the right to reside in Germany and was ordered not to leave Cologne (Der Spiegel [Hamburg], February 11). German intelligence continued to track Sanli's whereabouts in Germany but lost sight of him last October. It is believed that Sanli planned the Ankara attack while still in Germany.
Anger is growing in Turkey over the alleged failure of various EU states, particularly Germany, to cooperate with Ankara in bringing an end to the use of European nations as bases for extremist groups carrying out terrorist operations in Turkey (Today's Zaman, February 5). Germany's reluctance to extradite suspected Turkish extremists was brought up only days after the bombing in talks between Turkish Interior Minister Muammer Guler and his German counterpart, Hans-Peter Friedrich (Hurriyet Daily News, February 14).
According to the DHKP/C claim of responsibility that followed the embassy attack, "Our warrior [Sanli] carried out an act of self-sacrifice by entering the Ankara embassy of the United States, murderer of the peoples of the world" (Today's Zaman, February 4). The statement went on to condemn Turkey's close security relationship with the United States, citing issues such as the installation of Patriot missiles and NATO's creation of a radar base at Kurecik that Iran claims is intended to defend Israel, not Turkey (Milliyet, February 10).
Shortly after the attack, President Abdullah Gul revealed that Turkey's security services had information in January that the DHKP/C was planning an attack, but "unfortunately it could not be prevented and the attack against the embassy took place" (Hurriyet Daily News, February 6). Turkish police are searching for two other DHKP/C members who entered Turkey alongside Sanli from a training camp in Greece. There are fears the two may be planning further suicide attacks (Zaman Online, February 17). A statement issued earlier this month by the Milli Istihbarat Teskilati (MIT – Turkey's national intelligence organization) warned Istanbul policemen that the DHKP/C was using internet search engines, Facebook and Twitter to obtain the photographs and addresses of police officers (Milliyet, March 4).
The Police Intelligence Department revealed at a recent parliamentary hearing that a 2008 DHKP/C plot to attack the home of Prime Minister Erdogan and a 2009 plan to assassinate former justice minister Hikmet Sami Turk had been foiled by electronic surveillance. The information was given during a hearing in which the police defended their use of wiretaps by claiming 284 terrorist attacks had been stopped and 138 "bombers" arrested in the last three years (Hurriyet Daily News, February 24). Many Turks are puzzled by the persistence of what one local columnist called "rogue groups with absolutely no foundation in society," and tend to see the hand of Turkey's "deep state" structure behind the resiliency of Turkey's terrorist groups, including movements that appear to be still fighting the Cold War, such as the DHKP/C (Today's Zaman, February 4).
The prior knowledge of an impending DHKP/C attack mentioned by President Gul may have been the reason why Turkish security forces cracked down on the group in the weeks before the bombing, arresting over 80 suspects. After the attack, the crackdown intensified. 167 people were detained in country-wide raids on suspected DHKP/C members on February 18. Many of the detainees were identified as professionals or public servants belonging to the Confederation of Public Sector Trade Unions (KESK), whose offices were also raided. The raids uncovered documents containing the license numbers and identity information of Ankara judges and prosecutors who have worked on DHKP/C-related cases (Hurriyet Daily News, February 19, February 20; Today's Zaman, March 11).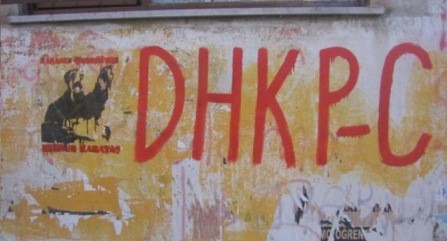 A March 14 raid in the Okmeydani neighborhood of Istanbul was resisted by the occupants of a fortified DHKP/C safe-house, who endured tear gas while trying to burn documents. Twelve people were detained, six of whom were reported to be under 18. The occupants of the safe-house were said to have illegally tapped into electricity, water and natural gas supplies. A gathering of socialists protested the arrest later that day and were dispersed by Istanbul police using pepper spray (Today's Zaman, March 14, March 15).
Greece, which has usually refused to extradite suspects to Turkey, appears to have re-examined its approach in the wake of a March 4 meeting between Greek Prime Minister Antonis Samaras and Turkish Prime Minister Recep Tayyip Erdogan. After the meeting, Samaras was reported to have ordered the closing of two DHKP/C training camps in the Lavrion and Oropo regions. The movement is now said to have moved its headquarters to an apartment in Thessaloniki (Daily Star [Beirut], March 9; Hurriyet Daily News, March 9). Greece has also promised to extradite the elusive Zeki Gurbuz, leader of the Marksist Leninist Komunist Parti Turkiye (MLKP) and a DHKP/C member identified only as "S.E." (Today's Zaman, March 15).
Various theories have been advanced to explain the motivation behind the attack on the U.S. embassy, some based on the belief that the DHKP/C is a "deep-state" legacy working as a subcontractor for other extremist groups or intelligence agencies in order to raise funds for their own operations. If this is the case, there are three possible clients for the embassy attack:
Syria, as a covert effort to harm the United States, but with a message attached for Ankara regarding its pro-rebel position on Syria. Turkish security analyst and Jamestown contributor Nihat Ali Ozcan pointed to a possible connection between the bombing and the development of a proxy war between Turkey and Syria: "It is no secret that during the Cold War, Syria hosted Marxist-Leninist movements. When Turkey changed its stance against Iran and Syria, everybody started to look at the old files to see 'what kind of networks we had'" (Hurriyet Daily News, February 18).
Iran, as part of a larger proxy war against American interests. The attack would also convey Tehran's dissatisfaction with Turkish policies in Syria.
Kurdish rebel commanders belonging to the Parti Karkerani Kurdistan (PKK), as a message to Ankara that they will continue operations even as the government enters talks with imprisoned PKK leader Abdullah Ocalan.
The DHKP/C is rooted in Turkey's Alevi community, a sectarian affiliation including Turks, Kurds and Arabs and comprising approximately 10 percent of Turkey's population of 75 million people. Alevism is a syncretic faith that, like Alawism, combines elements of Shi'ism, Christianity and pre-Islamic rites and beliefs. Alevis, who are generally strong supporters of Turkish secularism, have been under pressure from the AKP government for several years to conform to Sunni orthodoxy (EDM, October 12, 2007).
Analyst Nihat Ali Ozcan has suggested that the DHKP/C's Marxist allegiance is of less importance than its "ethnic-sectarian identity"; "There are some homegrown organizations in which most members share a common allegiance to the Alevi faith beneath the cloak of Marxism… Accordingly, with the end of the Cold War, the true colors of the DHKP/C were derived not from Marxism, but from this kind of sectarian identity" (Hurriyet Daily News, February 7).