Andrew McGregor
March 13, 2009
On February 7, Egyptian Islamist and al-Qaeda supporter Dr. Hani al-Siba'i gave an interview on Al-Ansar Pal Talk in which he evaluated the present state of the global jihad, including observations on the situations in Somalia, Gaza, and the Arabian Peninsula. The four-and-a-half-hour interview was open to forum members who communicated with al-Siba'i through a moderator.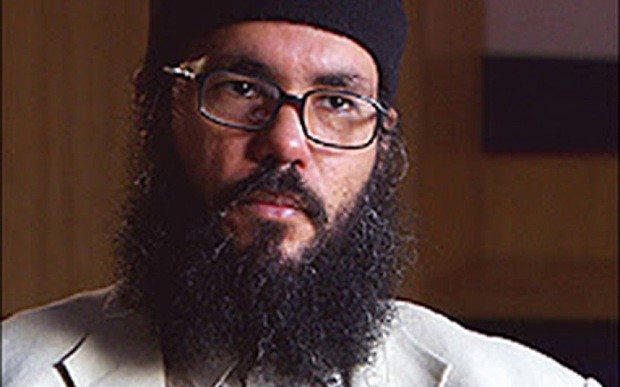 Dr. Hani al-Siba'I (Telegraph)
Al-Siba'i is on both the UN and U.S. lists of designated supporters of terrorism for his association with al-Qaeda and other extremist groups. An Egyptian national, al-Siba'i lives in London, where he has claimed political refugee status (he describes himself as "a prisoner in a Western country"). Formerly a leading member of Egypt's Islamic Jihad (IJ) organization, al-Siba'i was sentenced to 15 years imprisonment after being tried in absentia in Egypt. In London he is the founder and director of the Almaqreze Center for Historical Studies.
During the interview, al-Siba'i denounced the new Somali government led by Shaykh Sharif Shaykh Ahmad, the former chairman of the Islamic Courts Union (ICU). Suggesting that the new President had been "brainwashed by the Americans" (presumably during his brief detention by American security forces in Kenya in early 2007), al-Siba'i describes Shaykh Sharif as being like "Karzai in Afghanistan," an American agent brought in to create sedition in the ranks of the mujahideen. He rejects the advice of Egyptian-born Shaykh Yusuf al-Qaradawi (a prominent and influential Qatar-based member of the Muslim Brothers) for Somali Muslims to rally behind the new president: "[his] recommendations are invalid because he is tainted."
Al-Siba'i condemns the emergence of new armed Islamist groups in Somalia (such as Dr. Omar Iman Abubakr's Islamic Party coalition) as unnecessary and the product of Eritrea's intelligence services, warning that "this new Islamic Party, if it persists on continuing in its dealings, the Mujahideen Youth Movement [al-Shabaab] will be forced to fight it." He describes America's concern with Islamism in Somalia as being based on the country's proximity to the Middle East ("unlike Afghanistan").
According to al-Siba'i, it is not necessary to have al-Shabaab make a formal declaration of unity with al-Qaeda "because an alliance already exists." Joint operations between the two groups "should be carefully planned and studied in order not to make mistakes that would have a long-lasting effect." He fears "an organized international media campaign that will defame and distort the Mujahidin Youth Movement and portray them as killers and scoundrels and nothing but al-Qaeda affiliates."
The unification of al-Qaeda forces in the Arabian Peninsula under escaped Yemeni terrorist Nasir al-Wuhayshi is described as a great blow to the Saudi regime that will help "keep the idea of expelling the Crusaders from the Arabian Peninsula and the rest of the Muslim world alive." The union will "cause the Americans to re-evaluate their positions once again after believing that they were successful in expelling, weakening, and breaking [al-Qaeda]." Al-Siba'i warns that Saudi Arabian and Yemeni intelligence services will collaborate to bribe various tribes and recruit young people to infiltrate al-Qaeda in the Arabian Peninsula.
Turning to Hamas, al-Siba'i describes the movement as "useless," condemning it as an affiliate of the Muslim Brothers composed of "mercenaries and traitors." He ridicules anyone who suggests the Israeli assault on Gaza was a victory for Hamas; "Hamas is in a phase of bankruptcy and what happened was not a victory." Al-Siba'i describes the evolution of Hamas into a political party as "theological perversion" counter to Islam.
Al-Siba'i also discusses his own opponents in the Islamist community, some of whom have accused him of being a secret Shiite or an agent of Scotland Yard. In closing, al-Siba'i complains of his impending deportation order from the UK, denying he is a "threat to national security." According to his "Christian lawyer," British authorities intend to "make his life hell."