Andrew McGregor
April 22, 2010
In a statement released on April 10, Afghanistan's Hizb-i-Islami (Party of Islam) provided an angry response to comments given to a U.S. Senate committee by Defense Secretary Robert Gates. The Defense Secretary said that negotiations would be necessary to resolve the conflict in Afghanistan, but would not work unless Kabul negotiated from a position of strength and the insurgents were convinced they were going to lose (AP, March 24; VOA, March 25). In reply to Gates' statement, Hizb-i-Islami stated:
God willing, this dream of yours will never come true. Your dream of weakening the mujahideen will never come true. The time will never come when you get the upper hand and the mujahideen becomes weak and obliged to accept your conditions. If, God forbid, such a time comes, then our answer will be that the time for talks has passed. Be sure that we will never sit for talks with the enemy when we are weak and powerless… We would rather sacrifice ourselves in God's path than bow down to the enemy. We will never surrender to this shame (Afghan Islamic Press, April 11).
A Hizb-i-Islami delegation was recently in Kabul to present a 15-point Mesaq-e Melli Nejat (National Rescue Plan) to the Karzai government and a number of E.U. and U.N. envoys (Pajhwok Afghan News, April 2). According to Hizb-i-Islami, their peace proposal was "logical, practical and easy." The plan called for the complete withdrawal of occupation forces in six months, but did not call for the dissolution of the Karzai government, parliament or the security forces. The implementation of this plan has been opposed by "some arrogant and warmongering American generals" who have stressed the need for continuing the war (Afghan Islamic Press, April 11).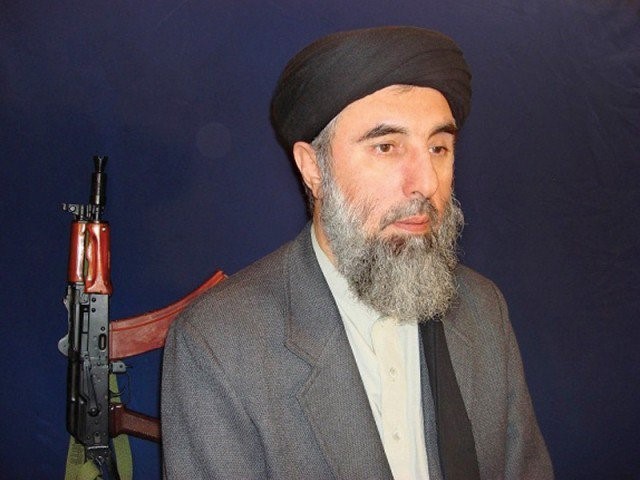 Hizb-i-Islami Leader Gulbuddin Hekmatyar
While urging the Taliban to agree to their proposal, Hizbi-Islami says it is interested only in face-to-face negotiations with other Afghans, rather than negotiating through a mediator. The movement suggests that previous negotiations with representatives of the Taliban's Quetta Shura, conducted through the mediation of Norwegian diplomat Kai Eide led to the detention of a number of Taliban leaders.
Media reaction in Afghanistan to the Hizb-i-Islami statement was mixed. Drawing on past experience of Gulbuddin Hekmatyar's Hizb-i-Islami movement, some suggested there was no guarantee that the group would stop killing people after reconciliation (Hasht-e Sobh [Kabul], April 10). Others said Karzai's efforts to build ties with Hizb-i-Islami would be dangerous for Afghanistan, though one columnist suggested the American and Hizb-i-Islami positions on peace talks would inevitably become closer (Mandegar, April 10; Arman-e Melli [Kabul], April 10).
The movement's inclination towards peace negotiations has apparently not prevented it from preparing new attacks in Kabul. Afghanistan's National Security Directorate announced on April 10 that it had arrested 26 members of the Taliban and Hizb-i-Islami on charges of carrying out terrorist operations and suicide attacks in the Afghan capital (Pajhwok Afghan News, April 10; Mandegar [Kabul], April 11).
This article first appeared in the April 22, 2010 issue of the Jamestown Foundation's Terrorism Monitor