Andrew McGregor
From Tips and Trends: The AIS African Security Report
March 30, 2015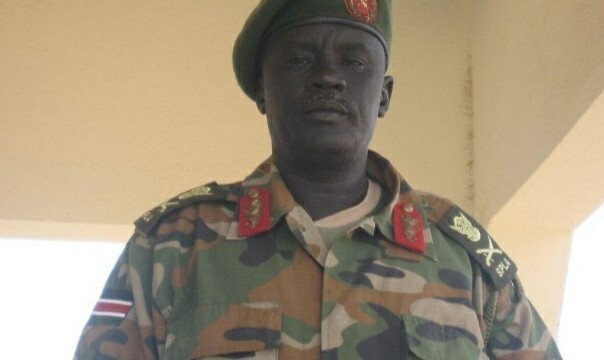 Major-General Dau Aturjong Nyuol (Upper Nile Times)

In command of the SPLA-IO fighters is Major-General Dau Aturjong Nyuol, a professional soldier with over two decades of experience who is regarded as an expert in guerrilla warfare. General Aturjong's defection appears to have been the result of coming out the loser in a political struggle in Northern Bahr al-Ghazal with Paul Malong Awan, a powerful politician known as "King Paul" who was appointed Commander-in-Chief of the SPLA in April 2014 at the expense of General James Hoth Mai, a veteran Nuer commander loyal to the Dinka-dominated Juba government. Within the complicated network of personal, regional, political and tribal loyalties that dominate every government activity in the South Sudan, Aturjong is regarded as a follower of the late SPLA/M leader Dr. John Garang (d. 2005), while Malong is viewed as loyal to President Kiir, Garang's one-time deputy who has taken the new nation in directions opposed to Garang's vision for South Sudan.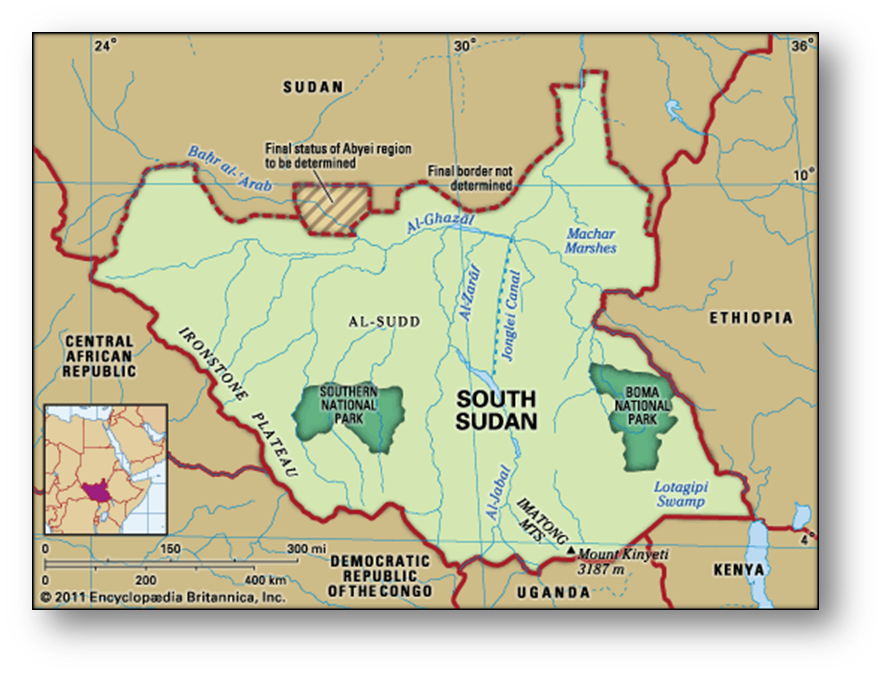 Aturjong claims the southern revolution was hijacked by "a tyrant dictator [i.e. Salva Kiir]" after Garang's death, accusing Kiir and his lieutenants of targeting innocent civilians of the Fartit of Western Bahr al-Ghazal, the Dinka of Jonglei State, the Shilluk of Upper Nile and the Murle of Jonglei State (Nyamile.com, May 30, 2014). The general became bitter after the SPLA/M turned down his candidacy for the governorship of Northern Bahr al-Ghazal in the 2010 elections, throwing its support behind Malong instead. Running as an independent candidate, Aturjong was defeated in an election that many considered rigged. Since his appointment as C-in-C of the South Sudan military, Malong continues to function as the powerful chairman of the SPLM in North Bahr al-Ghazal, a clear violation against the Ministry of Defense's rules against serving officers engaging in politics (Sudan Tribune, February 24, 2015).
According to General Aturjong's own biography, he left school to join the Anya-Nya II rebels and later the SPLA in the early 1980s. Like many of his generation, he received military training within Dergue-run Ethiopia in 1984. Aturjong was appointed commander of the Nile Battalion in 1987, was involved in several major campaigns in Equatoria in the 1990s and finished the war in Western Bahr al-Ghazal after having commanded a number of different brigades as well as the SPLA's heavy artillery. In 2004, Aturjong studied military administration at Iowa State University (http://dauaturjongnyuolnbgs.blogspot.ca/). If ongoing reconciliation negotiations are unsuccessful, Aturjong could prove an important asset for the opposition's military campaign against the Juba government.