Andrew McGregor
June 4, 2010

Developing supply lines to NATO forces in land-locked Afghanistan has required both logistical and diplomatic creativity. The shortest and technically easiest supply line runs from the port of Karachi through the Khyber Pass, but this is also the most insecure. One of several supply lines currently in use brings supplies by rail through Uzbekistan and Tajikistan into Afghanistan.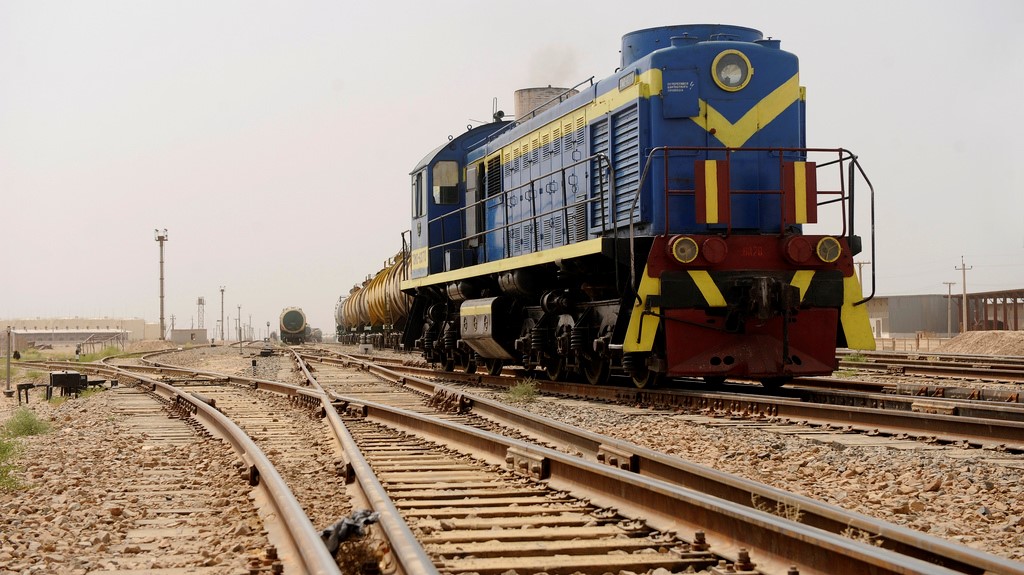 According to the deputy head of Tajik Railways, over 300 rail cars containing aviation fuel, oil and lubricants destined for NATO forces are parked on sidings in Uzbekistan (Eurasianet.org, May 26; Central Asia Online, May 26). They are among some 2,200 to 2,500 freight cars bound for Tajikistan that are being held on Uzbek territory (RFE/RL, May 26; Ferghana.ru, May 25). Tajik Railways say the delays began in February and are now preventing Tajikistan from exporting its fruit and vegetables (Daily Times [Lahore], May 26).
Unlike other disruptions to NATO's Afghanistan supply lines, this latest difficulty has little to do with militant attacks or political disapproval of the NATO or American mission in Afghanistan. The basis of the current dispute is Tajikistan's plans to construct a major hydroelectric power plant in Roghun, a measure that Uzbekistan claims would worsen regional water shortages. Many of the rail cars being held in Uzbekistan hold construction supplies for the power plant. Others hold much-needed reconstruction materials destined for Khatlon Province, which suffered heavy floods in early May. Rail wagons headed for Khatlon have been held up since May 18 (Ferghana.ru, May 25). Uzbekistan has said only that the delays are "technical."
On May 7, Uzbekistan imposed temporary restrictions on passenger and cargo transport to Tajikistan due to an outbreak of polio in Tajikistan (RFE/RL Tajik, May 25).  In addition, floods along the Uzbekistan line to Termiz (the Uzbek rail terminus at the Afghan border where NATO supplies are offloaded for road transport into Afghanistan) were reported to have wiped out 11 kilometers of track. Uzbekistan says it does not have sufficient funds for repairs but has refused Tajik Railroad offers to rebuild that section at its own expense (RFE/RL Tajik, May 25).
Lieutenant-Colonel Goetz Hasske, a spokesman for the International Security Assistance Force (ISAF) brushed off the impact of the delay, saying it was "not affecting logistics in the area. We have several border crossing points that we can use and we may have to reroute some shipments" (Moscow Times, May 26).
Fuel is the most vital of the NATO supplies being shipped into Afghanistan. As such, fuel tankers are the most targeted vehicles crossing into Afghanistan. Units of the Tehrik-e-Taliban Pakistan (TTP) conduct regular attacks on tankers passing through Pakistan. While NATO is downplaying the impact of the supply obstruction in Uzbekistan, the delays raise further questions as to the reliability of Uzbekistan as a supply-chain partner beyond the immediate problem of replacing 300 tankers of fuel. On the bright side, the expected September completion of a connection between Afghanistan's limited rail network at Marzar-i-Sharif and the Uzbek line at the border town of Termiz will enable some shipments to bypass Tajikistan (AFP, May 29).
This article first appeared in the June 4, 2010 issue of the Jamestown Foundation's Terrorism Monitor