Andrew McGregor
January 13, 2011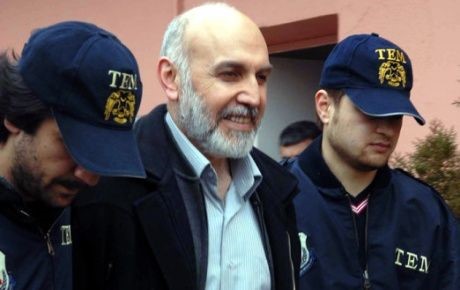 Turkish Hezbollah Military Leader Haci Inan (Haberler)
At least 25 suspected terrorists in a notorious mass torture-murder investigation have been released by a Turkish court under the new terms of article 102 of the Criminal Procedure Code, which forbids detention for more than ten years without the conclusion of a trial. The release of the suspects from Turkish Hezbollah has pitted politicians and judges in a dispute over responsibility while an outraged public questions the state's dedication to eliminating terrorist groups in Turkey. The men are among as many as 1,000 suspected criminals expected to be released under the new law (NTV, January 5; Hurriyet, January 6; Today's Zaman, January 5). Many more terrorist suspects, including the killer of journalist Hrant Dink, could be released within the coming year. Other beneficiaries of the changes include members of the Kurdistan Workers Party (Partiya Karkeren Kurdistan – PKK) and various left-wing organizations. Some of the suspects did not reach the streets after their release from custody, however; having failed to complete mandatory military service, they were taken straight to military recruiting offices.
The freed members of the ethnic Kurdish and Sunni Hezbollah movement (no connection to Lebanon's Shi'a Hezbollah) include military leader Haci Inan, Istanbul leader Ilyas Kutulman and assassin Edip Gumus, who is accused of killing 42 people. The suspects were arrested in a January 2000 investigation that resulted in the death of Hezbollah leader Huseyin Velioglu and the discovery of dozens of bodies (many showing signs of torture and restraint) beneath a number of Hezbollah safe-houses. Many of the dead showed signs of having been buried alive. Searches discovered hundreds of videotapes recording the torture and execution of Kurdish PKK members and rival Islamists, many of them moderates (see Terrorism Monitor, January 25, 2008). Inan and Kutulman were charged with "attempting to overturn the constitutional order via force of arms," based on Hezbollah's avowed intention to replace the existing state with an Islamic government by force (Anatolia, January 4). The case is complicated by numerous allegations that Hezbollah operated as a covert arm of the state's efforts to crush Kurdish separatism and Islamist challenges to the officially secular Turkish state (Hurriyet, January 7; BBC, January 23, 2000).
Many of the Hezbollah suspects were quickly given life sentences in local courts after their arrest, but once the cases arrived at the Supreme Court of Appeals in Ankara they became bogged down in the sluggish and undermanned Turkish justice system (Hurriyet, January 7). Others received life sentences in December 2009.
Though the suspects are not allowed to travel and must report to police on a regular basis, there is no indication that the appeals court will arrive at a verdict any time soon. The ordinance has come under legal criticism in Turkey as still failing to meet EU standards as intended.
This article first appeared in the January 13, 2011 issue of the Jamestown Foundation's Terrorism Monitor.