Andrew McGregor
July 22, 2010
Rather than rotating short-enlistment conscript troops in and out of a completely unfamiliar battlefield, soldiers of a new Turkish paramilitary counter-terrorism force will live in the mountains of southeastern Turkey for the duration of their five-year enlistment. There, the soldiers will strike in accordance with real-time intelligence rather than man static positions in the government's campaign against Kurdish militants of the Partiya Karkeren Kurdistan (PKK – Kurdistan Workers Party).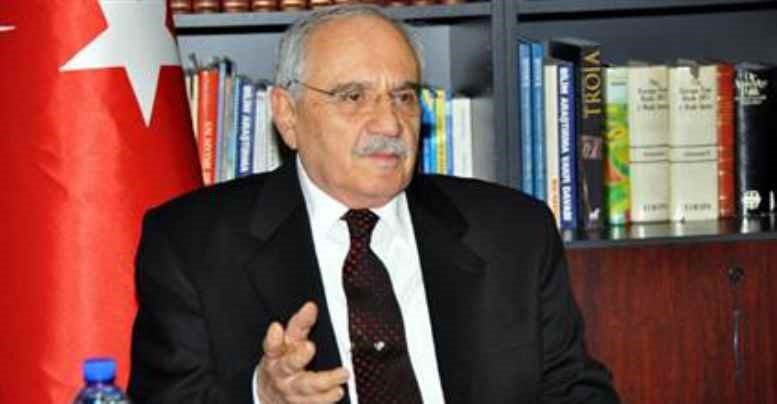 Turkish Defense Minister Vecdi Gonul
In a press interview, Defense Minister Vecdi Gonul tried to describe the concept behind this new paramilitary:
Think of it as a long-service, salaried military service specializing in counter-terrorism. Right now the Gendarmes serve for four years. According to our ongoing studies, these personnel can also volunteer to do five years service and get a good salary. But when this period is up their ties with the state will end also. For example, they will not get a pension (Radikal [Istanbul], July 17).
While Gonul says it has not yet been decided whether to go with fresh recruits under 25 or to recruit older, more experienced men who have completed their military service, he made it quite clear that applicants should not expect a career in state service.
There has been some debate in the government as to whether the new force should come under the command of the police or the General Staff. Some reports suggest the Prime Minister favors a kind of joint command, such as that of the Gendarmerie, with some command functions under the General Staff and others under the newly created anti-terrorist Undersecretariat of Public Security (Today's Zaman, July 17).
Prime Minister Recep Tayyip Erdogan has said efficiency will increase and losses will decrease by deploying a highly-trained force with knowledge of the local terrain and conditions: "Our aim is to designate only professional personnel at our borders" (Journal of the Turkish Weekly, July 16). Deputy Premier Cemil Cicek insisted the new force would not be "a separate army or be under the responsibility of a separate commander," but suggested a professional formation specializing in counter-terrorism would be able to respond much more quickly to changes in terrorists' methods, targets and rhetoric. Moreover, by spending the term of their enlistment on the border, they will be able to "differentiate between the terrorists and innocent people" (WorldBulletin.net, July 17). Though the exact size of the force has yet to be determined, it is expected to consist of six brigades including six commando teams, a total of roughly 30,000 troops (Milliyet, July 15).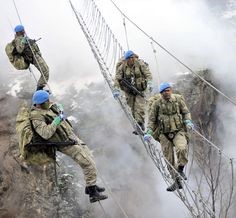 Turkish Special Forces in Training
By constantly rotating men out of the force after their enlistment term is up and returning them to the private sector, the government appears to be trying to avoid the establishment of unauthorized units like the Jandarma Istihbarat ve Terorle Mucadele (JITEM), which ran a vicious war of its own in southeastern Turkey within the official command of the Gendarmerie (see Eurasia Daily Monitor, July 28, 2009). This was one of the concerns expressed by Demokratik Sol Parti (DSP – Democratic Left Party) leader Masum Turker in a meeting with the Prime Minister (Today's Zaman, July 16). The deputy chairman of the Cumhuriyet Halk Partisi (CHP – Republican People's Party), Akif Hamzacebi, warned that the new unit could develop into a parallel institution within the existing military (Hurriyet, July 14). Mehmet Sandir, the Deputy Chairman of the right-wing Milliyetci Hareket Partisi (MHP – Nationalist Movement Party) – currently in the midst of a feud with the Prime Minister – described the new force as "a private army" and insisted that "Turkey's efforts to build a professional army outside of the TSK and in line with EU demands are inappropriate, insincere and lacking seriousness" (Today's Zaman, July 16). The pro-Kurdish Baris ve Demokrasi Partisi (BDP – Peace and Democracy Party) warned that the new unit would only repeat the mistakes of special operations units in the southeastern provinces in the 1990s (Today's Zaman, July 17).
The United States has indicated through its ambassador that it is ready to "review urgently any new requests from the Turkish military or government regarding the PKK" (AFP, June 21). The United States, which controls airspace over Iraq, has already given Turkey permission to fly its new Israeli-built Heron unmanned aerial vehicles (UAVs) over northern Iraq, providing the TSK with the type of real-time intelligence it complained it was not receiving on a steady basis from the United States (Today's Zaman, July 15). Turkey, however, is not neglecting its own intelligence capabilities. It is currently reassessing its intelligence network in the border region, with an eye to a new emphasis on the collection of human intelligence by the Milli Istihbarat Teskilati (MIT – National Intelligence Organization). The agency reportedly intends to deploy 2,000 agents in the region, many of them recruited locally (Today's Zaman, July 15).
Disappointed in the many delays involved in delivery of the Israeli Herons, Turkey has commissioned Turkish Aerospace Industries (TAI) to build its own medium-altitude long-endurance UAVs. The first TIHA (Turk İnsansız Hava Aracı – Turkish UAV) was completed on July 16 and delivery to the military will begin in 2011 (Hurriyet, July 15; Today's Zaman, June 30). The ten meter long UAV has advanced surveillance equipment, a ceiling of 30,000 feet and can remain in the air for 24 hours (TAI.com). There are also reports that Turkey is looking to purchase Predator and Reaper UAVs from the United States (Today's Zaman, July 15).
The creation of the new counter-terrorist force may be seen as one phase in the TSK's gradual transition into a leaner, more professional force from its existing Cold War model of an oversized conscript army.
This article first appeared in the July 22, 2010 issue of the Jamestown Foundation's Terrorism Monitor