Andrew McGregor
July 24, 2010
A group of Muslim imams in Nigeria's northern Niger state have warned state governor Dr. Muazu Babangida Aliyu of the threat posed by a radical Islamic group known as Kala-Kato. The Imams urged the state government to take action to defuse the threat before the group begins a new campaign of sectarian violence (Vanguard [Lagos], June 16; Daily Trust [Lagos], June 16). According to the chairman of the group of Islamic scholars, Mallam Isah Fari, "If action is not taken immediately and the sect is allowed to spread and strike, it will affect everybody irrespective of religious beliefs and this will be termed…a religious war." [1] The group is said to be concentrated in the Sauka Kahuta area of Minna Township (Daily Trust, June 16).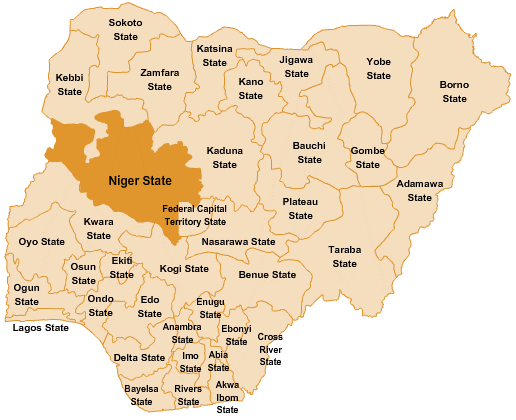 Following the teachings of Mallam Muhammadu Marwa Maitatsine, Kala-Kato rejects the Hadiths and Sunna (sayings and teachings of the Prophet Muhammad), considered by most Muslims to be integral parts of Islamic belief and jurisprudence along with the Quran. The Quran is the only book Kala-Kato followers are allowed to read. The movement considers everyone who fails to follow their unorthodox beliefs an infidel.
Friction between Nigerian security forces and Kalo-Kato members erupted into violence late last year in Bauchi State. When police tried to stop them from preaching, Kalo-Kato members responded with attacks using bows and arrows and automatic weapons seized from security forces (Bloomberg, December 29, 2009). 38 people were killed, including at least one soldier, several children and the local leader of the group, Mallam Badamsi. A subsequent police investigation suggested the violence had its origin in a crisis that erupted within the sect, when Mallam Badamsi accused some members of being responsible for an ailment from which he was suffering (Punch [Lagos], January 10). Police Commissioner Atiku Kafir reported that a search of Badamsi's home revealed a cache of bomb-making materials and explosives, two AK-47 rifles and "a large quantity of swords, daggers and gunpowder" (Daily Independent [Lagos], December 30, 2009).
Kala-Kato, like a number of other sectarian groups in northern Nigeria, often uses juveniles in its front lines. The young members are typically released after their arrest, and by the time they come of age they are highly experienced in street violence. In the Bauchi rioting, children between the ages of 10 and 15 were reported to have set homes and buildings on fire with adults providing support (Daily Independent [Lagos], December 30, 2009).
The movement's inspiration is Mallam Muhammadu Marwa "Maitatsine" (Hausa for "He who curses others"). A Cameroonian preacher who relocated to Nigeria's Kano State, Maitatsine forbade his followers from using automobiles, bicycles, watches, radios and from possessing any more than the absolute minimum amount of money needed to survive. Relations with fellow Muslims, whom the movement regarded as pagans, reached their breaking point in 1979 when Maitatsine declared himself a prophet and successor to Muhammad. Maitatsine and his followers began to clash with their neighbors, police and the military, leading in 1980 to the loss of thousands of lives, including that of Maitatsine himself. Under his successor, Musa Makiniki, the movement erupted into violence again in 1982, 1984 and 1985, with the further loss of thousands of lives. One Nigerian daily suggested that sectarian violence was encouraged in the country's north by religious-minded politicians who intervened to shield culprits from prosecution (Daily Sun [Lagos], January 8).
Note
Mallam is the Hausa language adaptation of the Arabic mu'allim – Islamic scholar or teacher.
This article first appeared in the June 24, 2010 issue of the Jamestown Foundation's Terrorism Monitor