Andrew McGregor
November 19, 2008
Spain's Guardia Civil has released details of a terrorist manual discovered in the Catalonian home of Muhammad Mrabet, a Moroccan national accused of organizing an al-Qaeda cell that sent prospective suicide bombers to Iraq. The most notorious product of Mrabet's network was Belgacem Bellil, an Algerian who detonated a truck carrying 3,500 pounds of explosives at the Italian camp at al-Nasiriyah in 2003, killing 19 Italian soldiers and nine Iraqis.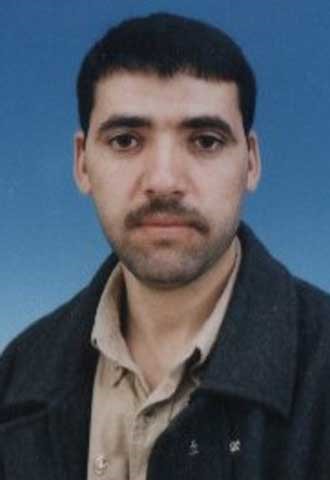 Suicide Bomber Belgacem Bellil
As detailed by the Spanish daily El Pais, the 30-page Arabic language document was entitled, "Secrecy in Jihad is a Legitimate Duty – Security Manual" (El Pais [Madrid], November 10). As its title suggests, the manual provides a detailed description of the means and methods of covert operations, as sanctioned by selected Islamic scholars. "Secrecy is a key factor in every war. It is a mistake not to use it for jihad, because the infidel leaders recruit thousands of intelligence agents to obtain information about the mujahideen… Many ulama [religious scholars] allowed the use of lies to achieve a religious benefit that may put an end to the punishment inflicted on Muslims by infidels."
Practical advice is given on methods of disguise, avoiding surveillance, forging passports, encrypting communications, using invisible ink and how to behave during police interrogations. The structure and functioning of a terrorist cell is explained in detail, with the author insisting the cell's members must agree on "four key issues: obedience, secrecy, patience and the defense of the amirs."
Intelligence work is also emphasized. The active jihadi should prepare by studying not only the secret services of his host nation, but also other radical Islamist groups operating in the area in order to divert police attention from the cell if necessary. Earlier successful jihadi operations must be examined in detail and meetings with experienced jihadis should be organized. Secrecy is to be upheld at all times:
It is necessary to change the way of dressing, the haircut, the place of residence, car, daily routes, arrival and departure times, places, and meetings…Use nicknames, false names and codes, even within the members of the same group; speak in a low voice, do not say much; to talk far too much may provide some information to the enemy and damage the rest of the mujahideen.
The author of the jihadi security manual remains unknown. In recent years Catalonia has become known as one of Europe's most important centers for recruiting and training suicide bombers on their way to Iraq (La Vanguardia [Barcelona], June 3, 2007; see also Terrorism Monitor, June 7, 2007).
This article first appeared in the November 19, 2008 issue of the Jamestown Foundation's Terrorism Focus