Andrew McGregor
July 16, 2008
As part of a dialogue and reconciliation process, imprisoned leaders of Al-Jama'ah al-Islamiyah al-Muqatilah (The [Libyan] Islamic Fighting Group – LIFG) appear ready to renounce political violence (Al-Sharq al-Awsat, July 6). Although the LIFG was closely tied to al-Qaeda and responsible for several assassination attempts on Libyan President Muammar Qadhafi in its struggle to establish an Islamic state in Libya, the ongoing dialogue is sponsored by the president's son, Sayf al-Islam Qadhafi, who played an important role in the release of over 90 members of the LIFG from Libyan prisons last April.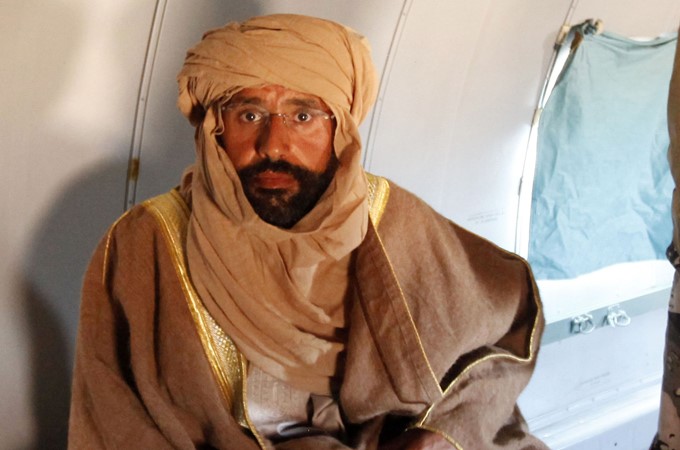 Saif al-Islam Qaddafi (al-Jazeera)
A former member of the LIFG Shura Committee, Nu'man Bin Uthman (a.k.a. Noman Benotman), is playing a leading role in the dialogue with former members of the Shura Committee held in Tripoli's Abu Salim Prison. Now a London-based political activist, Bin Uthman is a veteran of the anti-Soviet jihad in Afghanistan and was based in Sudan with Bin Laden and other al-Qaeda and LIFG operatives in the 1990s. Bin Uthman claims that Bin Laden specifically forbade the LIFG from mounting attacks in Libya or attempting to assassinate its leaders.
Participants in the dialogue include some of the leading members of the LIFG, such as the group's amir, Abdullah al-Sadiq (a.k.a. Abd al-Hakim Belhaj), arrested in Thailand in 2004; Abu Hazim (a.k.a. Khalid al-Sharif), held in Afghanistan's Bagram Air Base Prison by U.S. forces until his deportation to Libya two years ago; Afghanistan veteran and religious leader Abu al-Mundhir (a.k.a. Sami al-Sa'di), arrested in Hong Kong in 2004; Shaykh Miftah al-Duwwadi (a.k.a. Abd al-Ghaffar); Mustafa Qanfid (a.k.a. Abu al-Zubayr), military leader of the LIFG; and Abd al-Wahab Qayid Idris, the older brother of senior al-Qaeda leader Abu Yahya al-Libi. According to Bin Uthman, some LIFG members have been sentenced to death, but these sentences may be reviewed in light of "the American onslaught on the Islamic world while focusing on the importance of preserving security and stability in Libya."
Libyan security authorities are reported to be most interested in the dialogue as a means of averting further acts of militancy within Libya. The participation of Libyans such as Abu Yahya al-Libi (Muhammad Hassan Qayid) in the anti-Coalition jihad in Afghanistan was not raised in the talks. The jailed LIFG leaders gave Bin Uthman a message to pass along to those Libyans still active in al-Qaeda. Though the LIFG once had hundreds of active members, it is now largely non-operational.
This article first appeared in the July 16, 2008 issue of the Jamestown Foundation's Terrorism Focus