Andrew McGregor
September 16, 2010
Threats made in July by the new chief of northern Nigeria's Boko Haram sect were fulfilled in recent days with a mass prison breakout of incarcerated sect members and what appears to be a series of killings of security personnel by motorcycle-riding gunmen. Imam Abubakr Shekau warned of a new jihad by Boko Haram members seeking revenge for the ruthless repression of their movement in July 2009 by security services angered by Boko Haram attacks on their posts and personnel (Ansar al-Mujahideen, July 11).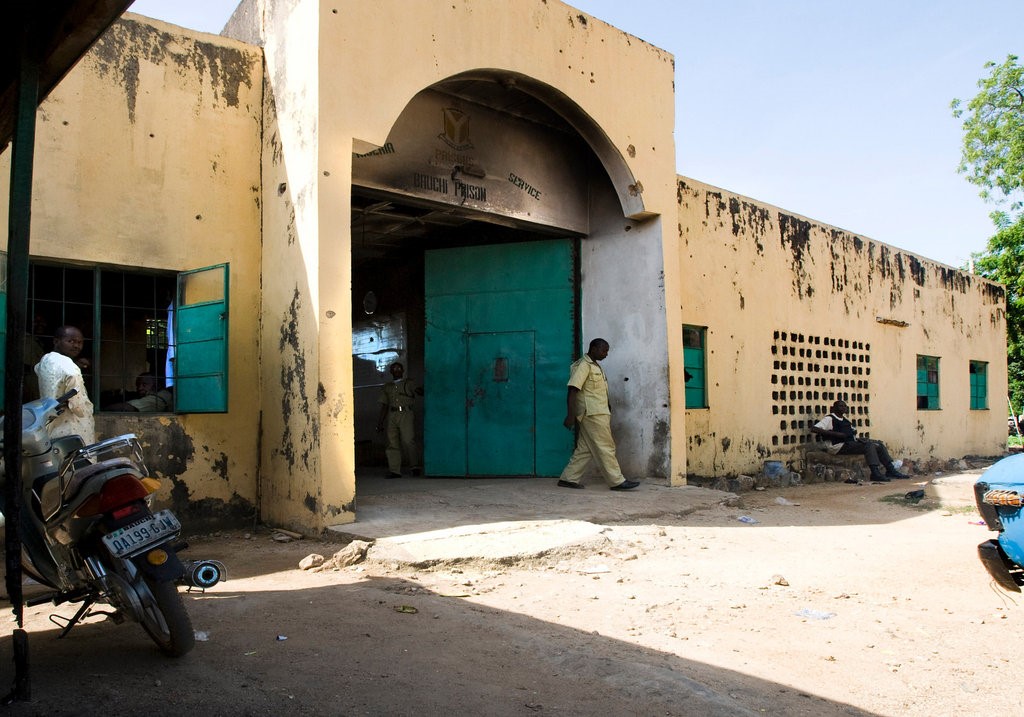 Bauchi Prison
The September 7 escape of over 700 prisoners in Bauchi Prison was apparently inspired by a Boko Haram pledge that their members would not spend the Eid al-Fitr holiday in prison. Eyewitness accounts told of a daring assault by a handful of militants that went on for two hours without relief from security forces. According to these accounts, the militants had cut or shaved their habitual long beards to better infiltrate prayer gatherings close to the prison. AK-47 assault rifles were concealed under their babanrigas, a loose flowing top worn over trousers. On a signal the militants began their attack on the prison gates while trying to assure terrified residents they were on "a mission" and were not there to attack civilians.
Some who were not close to the prison initially thought the gunfire was firecrackers set off to celebrate the Eid.  One witness said, "There was nothing to make anyone suspicious of them. They wore normal dress and did not sport their trademark long beards. But by the time they sprang into action, it was clear that they were well trained. The guns looked very sophisticated and they handled them with expertise like combatants" (Vanguard [Lagos], September 11). Four individuals, including a policeman, a soldier and two civilians, were killed in the attack (Nigerian Tribune, September 12). As many as 759 prisoners escaped during the assault, of whom 123 were Boko Haram members awaiting trial on charges stemming from the July 2009 violence.
The Boko Haram unit that carried out the assault had clearly planned to take advantage of the relaxed atmosphere during the Eid festivities, striking just as the guards were preparing to break their fast. According to Bauchi Governor Isa Yuguda, "All of us were caught unaware by the attackers because they came at the time nobody was expecting, considering that we are in the holy month of Ramadan, when all true Muslims are expected to be fasting and not engage in anything that could lead to the shedding of blood."
Following the prison break, alarm spread throughout the northern states of Bauchi, Borno, Gombe and Kano, where 25 Boko Haram suspects are being held at the Kano Central Prison. The Kano Sallah (Eid al-Fitr) celebrations were marked by a show of force by security personnel and a military convoy including a tank accompanying Kano Governor Ibrahim Shekarau to the Kano Central Mosque (Next, September 12). The governor of Bauchi State pledged a door to door search would be conducted to find all Boko Haram suspects (Next [Lagos], September 13). Security at the Gombe State Prison was also intensified in expectation of further attacks (Vanguard, September 10).
President Goodluck Jonathan used the mass escape as an opportunity to make sweeping changes in Nigeria's military and police leadership, sacking Chief of Army Staff Major General Abdulrahman Dambazzau (who was in New York on official duties at the time), Inspector General of Police Ogbonna Onovo, Chief of Defense Staff Air Marshal Paul Dike, Naval Chief Vice Admiral Ishaya Ibrahim and the Director General of the State Security Service Afakriya Gadzama.
Minister of Defense Prince Adetokunbo Kayode insisted the changes were not dismissals, pointing out the two year terms of the security commanders had expired in August and the president was merely exercising his prerogative to appoint new leaders (Vanguard, September 10; Nigerian Compass, September 10). The president made clear what he wanted from the security services, saying, "My expectations are that our armed forces and security agencies should be proactive. We must employ intelligence to nip crises in the bud even before it can occur" (Vanguard, September 12).
Jonathan broke the traditional stranglehold of northern Muslim tribes on the military command by appointing Major General Onyeabo Azubike Ihejirika of the Eastern Ibo tribe as the new Chief of Army Staff. Ihejirika is the first Ibo to lead the military since the Ibo-supported Biafran secession war of the 1960s. The appointment was made with wide commendation from southern Nigerian governors and politicians (Vanguard, September 10).
The prison breakout was preceded by a series of killings of policemen in northern Nigeria by motorcycle-riding gunmen. The attacks that killed six policemen in two months were initially blamed on armed robbers (Next, August 26; Nigerian Tribune, August 27).
The use of AK-47 assault rifles by the militants raised concerns over the flow of arms into the northern region. The President-General of the Maritime Workers Union of Nigeria accused security services of overseeing illegal arms imports through the ports. He stated, "Last week, members of Boko Haram, armed with AK47 rifles, attacked the Bauchi prison and its environs. How did they get the arms? You go to Niger Delta, come to Lagos and other parts of the country, illegal arms are everywhere and in the wrong hands" (Vanguard, September 12). Meanwhile in the north, security officials recently seized 52 AK-47 rifles, 1,700 rounds of ammunition and $32,000 in cash being smuggled from Chad to the flashpoint city of Jos, where thousands of people have been killed in sectarian violence in recent years (AfrikNews, August 18).
This article first appeared in the September 16 2010 issue of the Jamestown Foundation's Terrorism Monitor