Andrew McGregor
March 18, 2010
As head of the Yemeni Army's Moral Guidance Directorate and editor-in-chief of the Ministry of Defense's 26 September Weekly Political Review (www.26september.info), Brigadier General Ali Hasan al-Shatir is one of the most influential figures in Yemen's security structure. In a recent interview with pan-Arab daily Asharq al-Awsat, Brigadier al-Shatir described al-Qaeda infiltration methods and activities in Yemen and the response of the security apparatus (Asharq al-Awsat, March 11).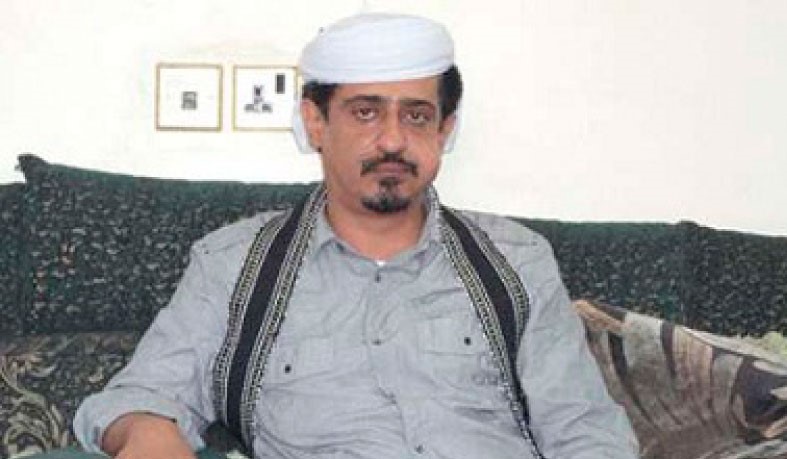 Brigadier General Ali Hasan al-Shatir
According to the Brigadier, al-Qaeda members regularly cross the border between Saudi Arabia and northern Yemen, where they are assisted by members of the Zaydi Shiite Houthist rebel group. The accusation appears to be an effort to tie the Houthist rebellion to al-Qaeda, a suggestion that has not been supported by evidence in the past. Al-Shatir, however, now claims that this information was obtained in the interrogation of Muhammad al-Awfi, an alleged al-Qaeda operative who surrendered last year (Marebpress.net, February 17, 2009):
He revealed that there is cooperation and coordination between the al-Qaeda organization and the Houthists, because both sides know they are united by one goal and that is to undermine the stability and security of Yemen and [carry] out their destructive sabotage plans.
The Brigadier says the cooperation between al-Qaeda and the Houthists has also been confirmed by Tariq al-Fadhli, whom he describes as "one of the main members of the al-Qaeda organization who now leads part of [Southern] Mobility in the south" (al-Thawra, July 31, 2009; Yemen Post, August 2, 2009). Al-Fadhli, a son of the former Sultan of Abyan, fought in Afghanistan's anti-communist jihad in the 1980s but has long been a close ally of Yemeni president Ali Abdullah Saleh and a member of the ruling General People's Congress party. Their close relationship was recently severed when al-Fadhli joined the Southern Mobility secessionist movement—an act that landed the former jihadi on the government's list of al-Qaeda activists and led to an assault on his compound by security forces earlier this month (Alflojaweb.com, April 18, 2009; Yemen Post, March 2).
In early February, al-Fadhli raised the American flag over his compound while blaring the "Star Spangled Banner" from a sound system. A relative told reporters al-Fadhli was indicating his opposition to terrorism and had been approached by the U.S. embassy in his role as a leader of the southern secessionist movement. The latter information remains unconfirmed (Adenpress, February 5). Al-Shatir also accuses al-Fadhli of agitating for the return of British occupation (which ended in 1967) to southern Yemen. "Is it rational for a Yemeni national to ask for the occupation to return to his country?"
The size of al-Qaeda in the Arabian Peninsula (AQAP) has been greatly exaggerated by the European and American media, according to Brigadier al-Shatir, who believes this is part of a deliberate effort to prepare "international public opinion that Yemen will be the third front after Afghanistan and Iraq in the war against al-Qaeda." When pressed for an estimate of the actual size of AQAP, al-Shatir responded: "They may be in the dozens; there is no exact figure."
This article first appeared in the March 18, 2010 issue of the Jamestown Foundation's Terrorism Monitor