Andrew McGregor
September 4, 2014
Egypt's Grand Mufti (chief Islamic jurist), Shaykh Shawqi Ibrahim Abd al-Karim Allam, has opened a new campaign to combat Islamist militancy of the type promoted by the Islamic State through electronic means such as internet sites, videos and Twitter accounts. The campaign, which will involve Islamic scholars from across the world, aims to: "correct the image of Islam that has been tarnished in the West because of these criminal acts, and to exonerate humanity from such crimes that defy natural instincts and spread hate between people" (Middle East News Agency [Cairo], August 31; September 1; AP, August 25). There were 37 million internet users in Egypt as of September 2013 (Ahram Online, September 1).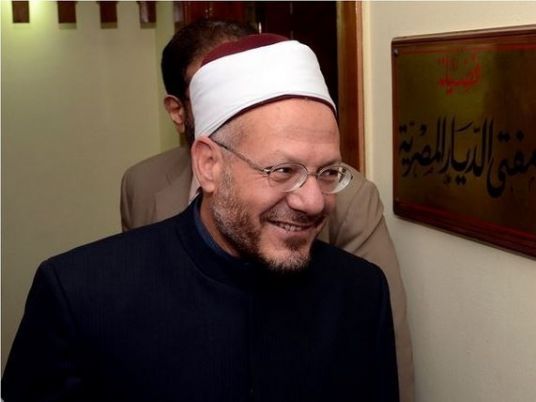 Grand Mufti Shaykh Shawqi Ibrahim Abd al-Karim Allam
Egypt's Grand Mufti has also been pulled into the controversial death sentences issued against leading members of the Muslim Brotherhood and their followers in connection with a series of violent incidents that followed last year's popular rising/military coup that toppled the rule of Muhammad Morsi and the Freedom and Justice Party (the political wing of the Brotherhood). The specific case in which the Grand Mufti was invited to give his opinion involved death sentences handed down to Muslim Brotherhood Supreme Guide Muhammad al-Badi'e and seven other Brotherhood leaders in June (six others were sentenced to death in absentia, but have the right to new trials if they return) in connection with murder charges related to the clashes at the Istiqama mosque in Giza on July 23, 2013 that left nine people dead.
Egyptian legal procedure calls for all death sentences to be confirmed by a non-binding decision of the Grand Mufti, though in practice such decisions are nearly always followed. Unusually, in this case, the Mufti's original decision to commute the June death sentences to life imprisonment was returned by the court for reconsideration (Ahram Online [Cairo], August 30; al-Jazeera, August 8). Shawqi Allam declined to take the hint and instead reaffirmed his position that the death penalties were inappropriate given that the evidence consisted solely of unsupported testimony from a police operative (Deutsche Welle, August 30). The Grand Mufti's actions have been interpreted as a rebuke to the judicial process that has delivered hundreds of death sentences to Muslim Brotherhood members and supporters this year following the group's official designation as a "terrorist" organization. Muhammad al-Badi'e still faces another death sentence in relation to a separate case regarding the Brothers' alleged armed response to a July 2014 demonstration at their al-Muqattam headquarters in eastern Cairo.
The decisions of Egypt's Dar al-Ifta (House of Religious Edicts) are typically closely aligned to official government policy, leading many observers to consider it a quasi-governmental agency. Nonetheless, the office and Egypt's Grand Mufti remain important sources of spiritual direction throughout the Sunni Islamic world, with thousands of fatwa-s being issued every month in response to questions of faith and practice from around the Islamic world. Compared to institutions such as Cairo's 10th century al-Azhar Islamic University (also brought under government control in 1961), Dar al-Ifta is a comparatively modern institution, having been created at the order of Khedive Abbas al-Hilmi in 1895.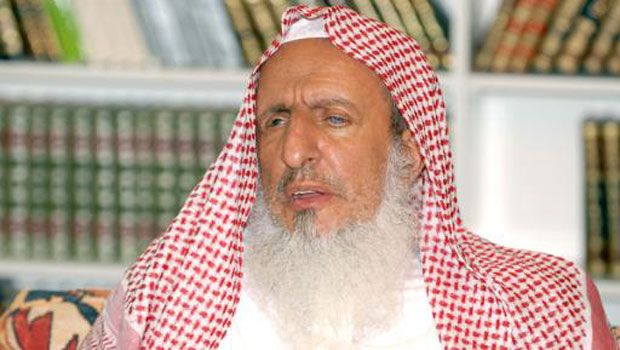 Grand Mufti Shaykh Abd al-Aziz al-Ashaykh
In Saudi Arabia, Grand Mufti Shaykh Abd al-Aziz al-Ashaykh, chairman of the Council of Senior Ulema and the General Presidency of Scholarly Research and Ifta (the Kingdom's fatwa-issuing office), used an August 28 radio interview to respond to the arrest of eight men charged with recruiting fighters for the Islamic State by urging young Saudis to resist calls for jihad "under unknown banners and perverted principles" (Nida al-Islam Radio [Mecca], August 28).
The interview followed a statement entitled "Foresight and Remembrance" made several days earlier in which the Saudi Grand Mufti described members of al-Qaeda and the Islamic State as "Kharijites, the first group that deviated from the religion because they accused Muslims of disbelief due to their sins and allowed killing them and taking their money," a reference to an early and traditionally much despised early Islamic movement whose advocacy of jihad against rulers they deemed insufficiently Islamic (similar to the takfiri pose adopted by the modern Islamist extremists) led to nearly two centuries of conflict in the Islamic world: "Extremist and militant ideas and terrorism which spread decay on earth, destroying human civilization, are not in any way part of Islam, but are rather Islam's number one enemy, and Muslims are their first victims…" (Saudi Press Agency, August 19).
The Grand Mufti's comments reflect a growing concern in Saudi Arabia that the Kingdom will inevitably be targeted by the so-called Islamic State, a development that could shatter the partnership between Wahhabi clerics and the al-Sa'ud royal family that dominates the Kingdom both politically and spiritually. Thousands of Saudis are believed to have left to join Islamic State and al-Nusra Front forces in Iraq and Syria in recent months (Reuters, August 25). The Islamic State poses a direct challenge to the religious legitimacy of the al-Sa'ud monarchy and their rule of the holy cities of Mecca and Madinah by presenting the creation of a caliphate as the true fulfillment the Wahhabist "project" while simultaneously undercutting the authority of Wahhabist clerics such as Shaykh Abd al-Aziz, whom the movement views as having been co-opted by their partnership with a "corrupt and un-Islamic" royal family.
This article first appeared in the September 4, 2014 issue of the Jamestown Foundation's Terrorism Monitor.