Andrew McGregor
August 6, 2008
Pakistan's paramilitary Frontier Corps is pulling out of fortified positions in the Taliban hotbed of South Waziristan, including a 1930s-era colonial fort at Ladha that was the center of heavy fighting last January, when it came under attack by 250 to 300 insurgents in the largest of a series of recent assaults by tribesmen on the stronghold (Pakistan Times, January 12). 20 to 30 militants carrying rockets and small arms were killed in that attack, which was repulsed only through the use of artillery and mortars (PakTribune, January 19). Tribesmen have also made a habit of abducting soldiers stationed at the fort. Rumors are now circulating in the region that the pullback is only a preliminary step in a large-scale offensive by NATO or Pakistan government forces (The News [Islamabad], August 1). The Ladha garrison of several hundred soldiers appears to be relocating to the town of Razmak in Northern Waziristan. Smaller posts in the Saam region of South Waziristan were also being abandoned. Many of these posts were located in areas belonging to the Mahsud tribe, from which local Taliban leader Baitullah Mahsud hails.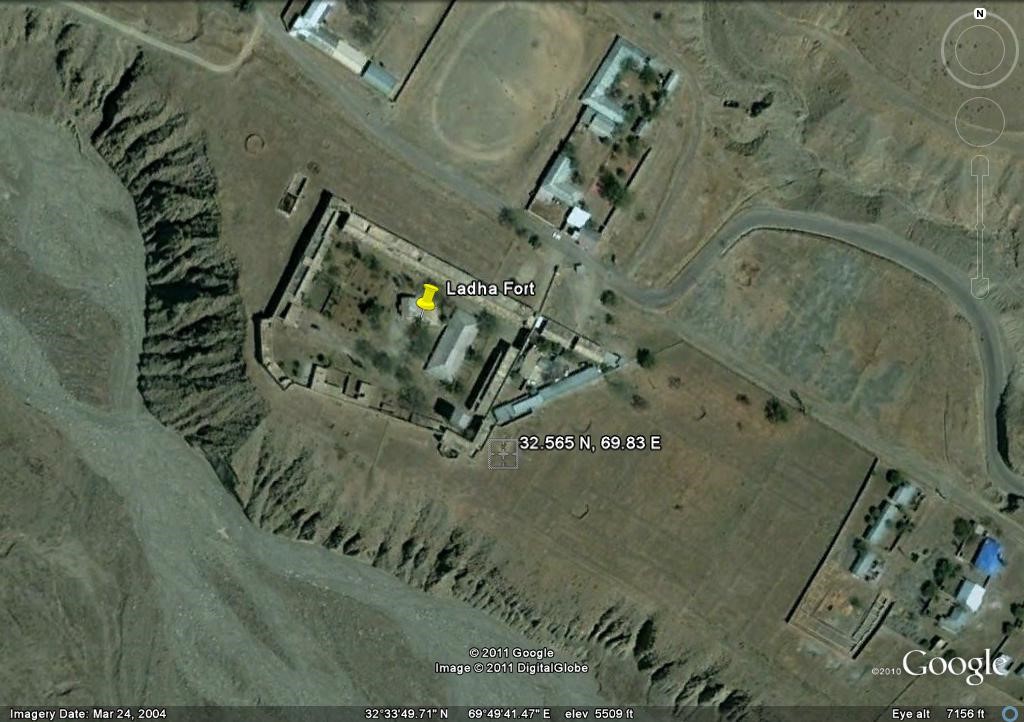 Frontier Corps spokesmen cited difficulties in supplying Ladha Fort and a decision to transform the building into a hospital as reasons for pulling out the garrison. The latter reason has left some locals perplexed – a hospital was recently built only ten kilometers away but has never been fitted out with medical equipment or supplies. One elder told journalists that elders from several sections of the Mahsud tribe had been urged by government officials to demand a hospital in Ladha (The News, August 1). Th Frontier Corps Inspector General, Major General Muhammad Alam Khattak, noted that the fort had lost its strategic importance after local people erected housing outside its walls, pointing out that "a tribal jirga (assembly)" had requested the fort be turned into a hospital (Daily Times, August 1). Addressing speculation that the fort was being turned over to the Taliban as part of a negotiated peace settlement with the new government in Islamabad, General Khattak would only say; "The fighting phase is over in this area, and now negotiations are being held with the people" (Gulf News, July 31).
In an optimistic vein, General Khattak suggested it would not matter if the Taliban seized the fort after it was turned into a medical facility, as local tribesmen would then rise up to expel the Taliban (HI Pakistan, July 28). A spokesman for the Tehrik-i-Taliban of Pakistan declared; "We will definitely capture all those posts vacated by the FC in Ladha and Saam" (The News, August 1).
This article first appeared in the August 6, 2008 issue of the Jamestown Foundation's Terrorism Focus