Andrew McGregor
April 19, 2013
Chad has begun the withdrawal of its expeditionary force of roughly 2,250 troops from northern Mali as the conflict enters a new stage. According to Chadian president Idris Déby, the "man-to-man fighting" against armed Islamists in the Ifoghas Mountains is over and the Chadian army does not have the ability to conduct operations against guerrilla forces: "Our troops will return to Chad. They have accomplished their mission. We have already withdrawn the heavy support battalion. The remaining elements will return to the country gradually" (TV5 Monde, April 13).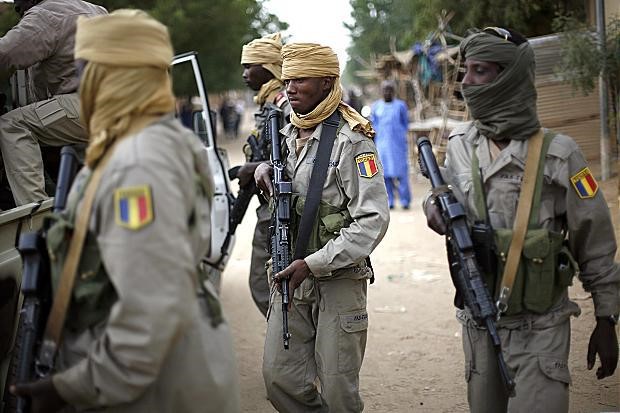 France is also intent on withdrawing most of its forces in the region. A draft resolution before the UN Security Council calls for the creation of an 11,000 strong UN peacekeeping force (aided by 1,440 police) that could relieve French forces and assume responsibility for security in Mali by July 1 if major combat operations were completed by that date (AFP, April 15). The new mission will be known as the UN Multidimensional Integrated Stabilization Mission in Mali (MINUSMA). President Déby has indicated that Chad will respond positively if it receives a request from the UN for participation (AFP, April 14). UN Secretary General Ban Ki-moon is said to favor an additional Special Forces formation drawn from a single Western nation (the unspoken preference is France) that would be tasked with counter-terrorism operations in parallel with the operations of the UN peacekeeping mission (Jeune Afrique, April 8).
The UN force would likely absorb the mostly inactive African-led International Support Mission in Mali (AFISMA), a force largely drawn from states belonging to the Economic Community of West African States (ECOWAS). On April 9, a senior Pentagon official warned the existing African intervention force was "completely incapable" and would likely be unable to deter al-Qaeda and its allies from retaking northern Mali once French forces pull out (France24, April 10). Most of the AFISMA units remain in southern Mali due to shortages of transportation, food, equipment and even boots. The troops also lack training in desert warfare, making their deployment highly risky (Jeune Afrique, April 8). EU trainers have begun work in Mali but it is expected to be months before training graduates can take the field. A new UN mission may include a deployment from Burundi, whose troops have been honing their combat skills in battles against Somalia's al-Shabaab for several years now as part of the African Union Mission in Somalia (AMISOM).
Tensions have been reported in northern Mali's Kidal region between the Chadians and members of the rebel Mouvement National de Libération de l'Azawad (MNLA), a largely Tuareg group that guides French forces operating in the Adrar des Ifoghas mountains and provides security in Kidal in the absence of regular Malian forces, who are prevented from entering Kidal as the price of the MNLA's necessary cooperation.  The MNLA suspects the Chadians are encouraging the arrival of Malian regulars to help facilitate their own withdrawal. The Tuareg separatists have warned they will fire on any Malian regulars who approach the Kidal and Tessalit regions where the MNLA still holds sway. An armed confrontation between the Chadians and the Tuareg rebels was reported to have been narrowly averted on April 13 when a Chadian officer ordered his men to avoid provocations as they were confronted by MNLA protestors in front of the Chadian camp (Xinhua, April 16). The MNLA members said they were angered by the panic of Chadian troops who opened fire on civilians in Kidal immediately after a suicide bombing in the Kidal market that killed three of their comrades and injured four others (Sahara Media [Nouakchott], April 13; RFI, April 12; April 13). The blast brought the number of Chadian dead in the French-led military intervention to 36.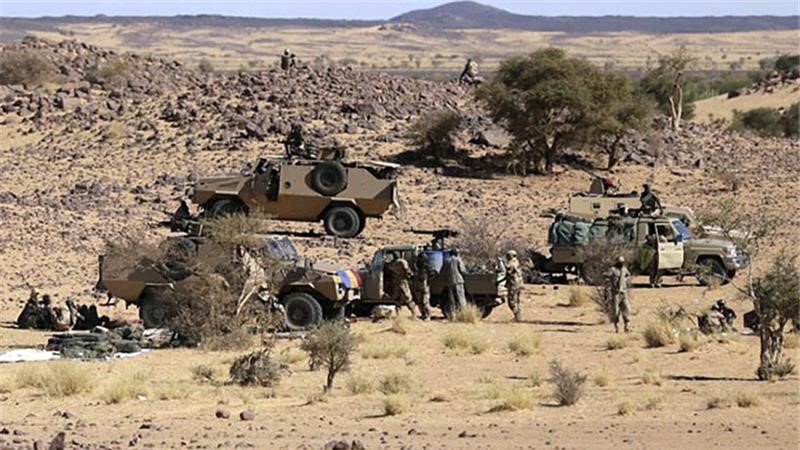 Chadian Forces in Northern Mali
Chadian claims to have killed al-Qaeda terrorist chieftain Mokhtar Belmokhtar during a battle in the Ametetai Valley on March 2 have yet to be verified in the absence of any evidence, but Chadian claims took an odd turn last week when President Déby explained the AQIM leader's remains had been destroyed in an explosion: "We have proof of [Belmokhtar's] death. We couldn't film it because he blew himself up after the death of [AQIM commander] Abu Zeid. He wasn't the only one. Three or four other jihadists [also] blew themselves up in despair…" (AFP, April 14; for Chad's original claim, see Terrorism Monitor Brief, March 8). For the moment, the Chadian claim appears to rest largely on the evidence of prisoners taken in the battle.
Chadian troops remain in the Central African Republic (CAR), where Chadian units tasked with defending the capital of Bangui from Seleka rebels stood down when the rebel force advanced in March, allowing them to seize the capital and engage in a two-day firefight with South African troops the rebels believed were helping to prop up the regime of President François Bozizé.
Bozizé now blames Chad for his downfall and claims his security forces observed 40 Chadian battle-wagons reinforcing the the Seleka rebels who took the CAR capital of Bangui on March 24-25 (RFI, April 4). A Chadian spokesman denied the claims: "No Chadian special forces were in the CAR. It is only in the imagination of Bozizé … He is somebody who was in power for 10 years and did not set up an army that could resist that small rebellion which came to seize power in a few hours" (RFI, April 8). By coincidence or otherwise, Seleka's battle with the South African military forces in Bangui worked in favor of Chad and France, both of whom felt their traditional influence in the region was threatened by Bozizé's growing relationship with South African business and government interests.
Asked about perceptions that Chad is using its military strength to become a regional power, Chadian Information and Communication Minister Hassan Silla replied: "We do not have any vision of invading Africa. But today, Chad is solicited by the world as a result of its effectiveness, due to its defense and security forces, which proved their mettle against traffickers and terrorism" (RFI, April 9).
This article was first published in the April 19, 2013 issue of the Jamestown Foundation's Terrorism Monitor.