Andrew McGregor
May 6, 2010
Japanese authorities have confirmed their intention to develop a Japanese naval base in the Horn of Africa nation of Djibouti, already home to large American and French military installations. The base will be Japan's first overseas since Japan's defeat in 1945 and the major political and military reforms that followed. The $40 million base is expected to be ready early in 2011 and will provide a permanent port for ships of Japan's Maritime Self Defense Force (JMSDF).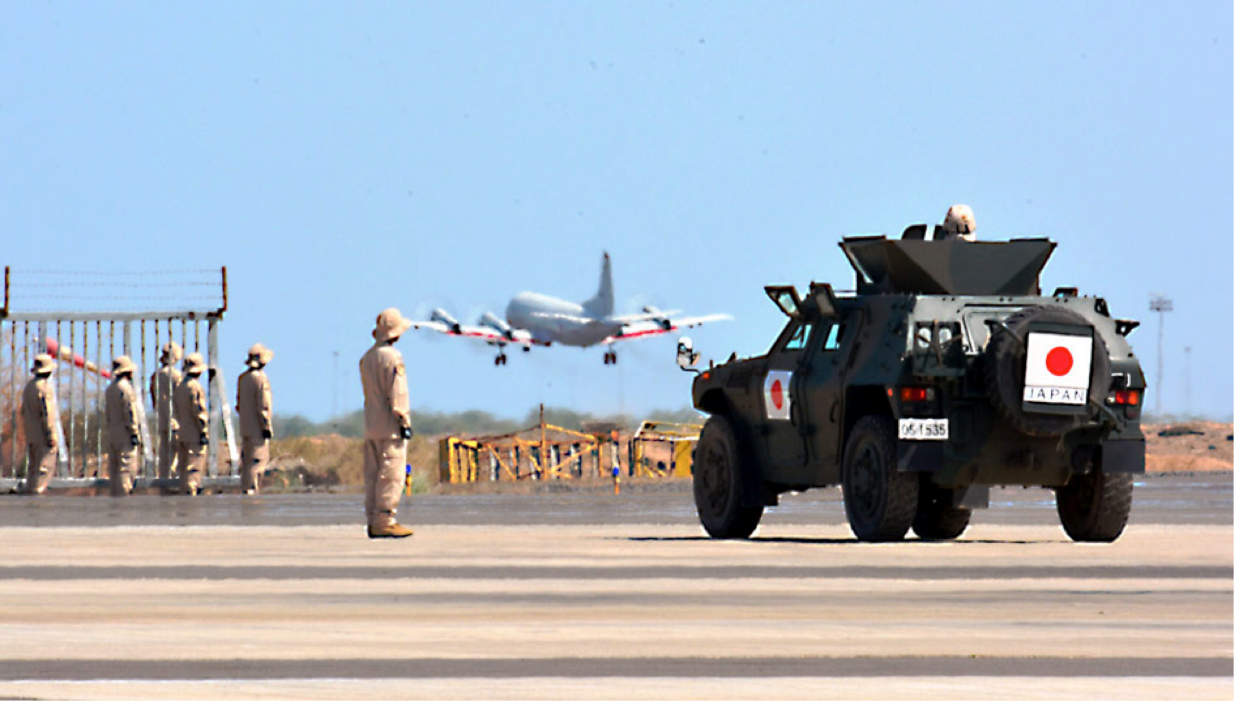 The plans for a Japanese base in Djibouti were first announced last July, when Tokyo outlined its intention to build housing facilities and an airstrip for JMSDF Lockheed P-3C Orion surveillance aircraft. The decision followed a request by U.S. authorities for Japan to build facilities that would allow it to take a larger role in security operations in the Gulf of Aden (Kyodo News, July 31, 2009).
Japanese navy commander Keizo Kitagawa of the JMSDF's Plans and Policy section told reporters "We are deploying here to fight piracy and for our self-defense. Japan is a maritime nation and the increase in piracy in the Gulf of Aden through which 20,000 vessels sail every year is worrying" (AFP, April 23). According to Japanese authorities, 99% of Japanese exports rely on use of the shipping lanes off Somalia (Somaliland Press, April 29; Alshahid, April 29).
Japan sent teams of military experts to Yemen, Oman, Kenya and Djibouti to explore the possibilities of opening a naval base in one of these nations. Djibouti was chosen in April, 2009. Japanese personnel and material supporting the JMSDF deployment off Somalia are currently housed in rented space at the American base at Djibouti's Camp Lemonnier, a former French Foreign Legion base. French troops in Djibouti are engaged in anti-piracy operations, training French troops for action in Afghanistan and keeping an eye on the volatile Horn of Africa region (Radio France Internationale, April 18).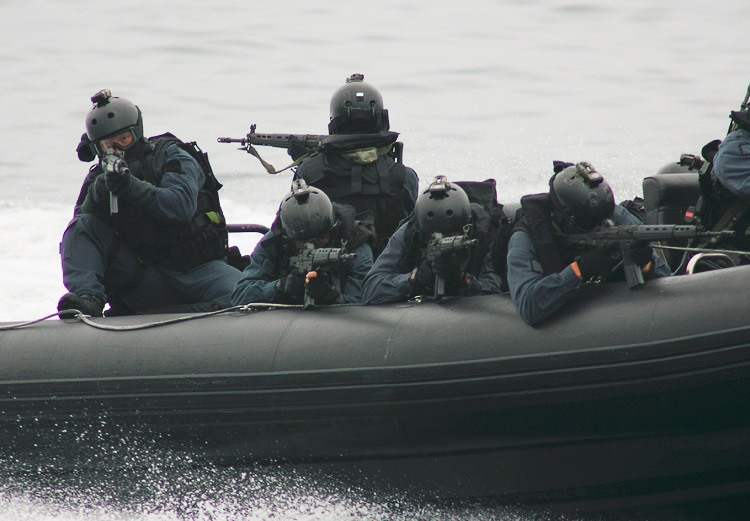 Japan's Special Boarding Unit: Active in the Horn of Africa
The largest warships in the JMSDF are Guided Missile Destroyers, Destroyers and Helicopter Destroyers. Japan has been deploying a pair of destroyers on a rotational basis in the Gulf of Aden since last year. The naval deployment includes members of the Special Boarding Unit (SBU), a Hiroshima-based Special Forces unit patterned after the U.K.'s Special Boat Service (SBS).
The creation of a Japanese military base in Africa would have been implausible only a few years ago, as such deployments are in clear violation of Japan's 1947 "Peace Constitution," which forbids the maintenance of a Japanese military, the deployment of Japanese military forces overseas and participation in collective military operations, regardless of their purpose. With American encouragement during the Cold War, Japan began a conscious evasion of the Peace Constitution by creating "Self-Defense" Forces rather than a Japanese military. Japanese troops began overseas deployments in the early 1990s with non-combatant peacekeeping operations in Cambodia and Mozambique. After 9/11, new anti-terrorism and anti-piracy laws eased the transition to offshore operations. The JMSDF provided support to American forces in Afghanistan from 2001 to January 2010 and Japanese Ground Forces joined Coalition operations in Iraq in a humanitarian capacity in 2004. Technically, all members of Japan's Self Defense Forces are classified as civilian civil servants and the naval deployment to the Horn of Africa is being characterized by the government as anti-crime operations rather than military operations.
This article first appeared in the May 6, 2010 issue of the Jamestown Foundation's Terrorism Monitor