Dr. Andrew McGregor
Aberfoyle International Security – Special Report on the Gaza-Israel Conflict

October 13, 2023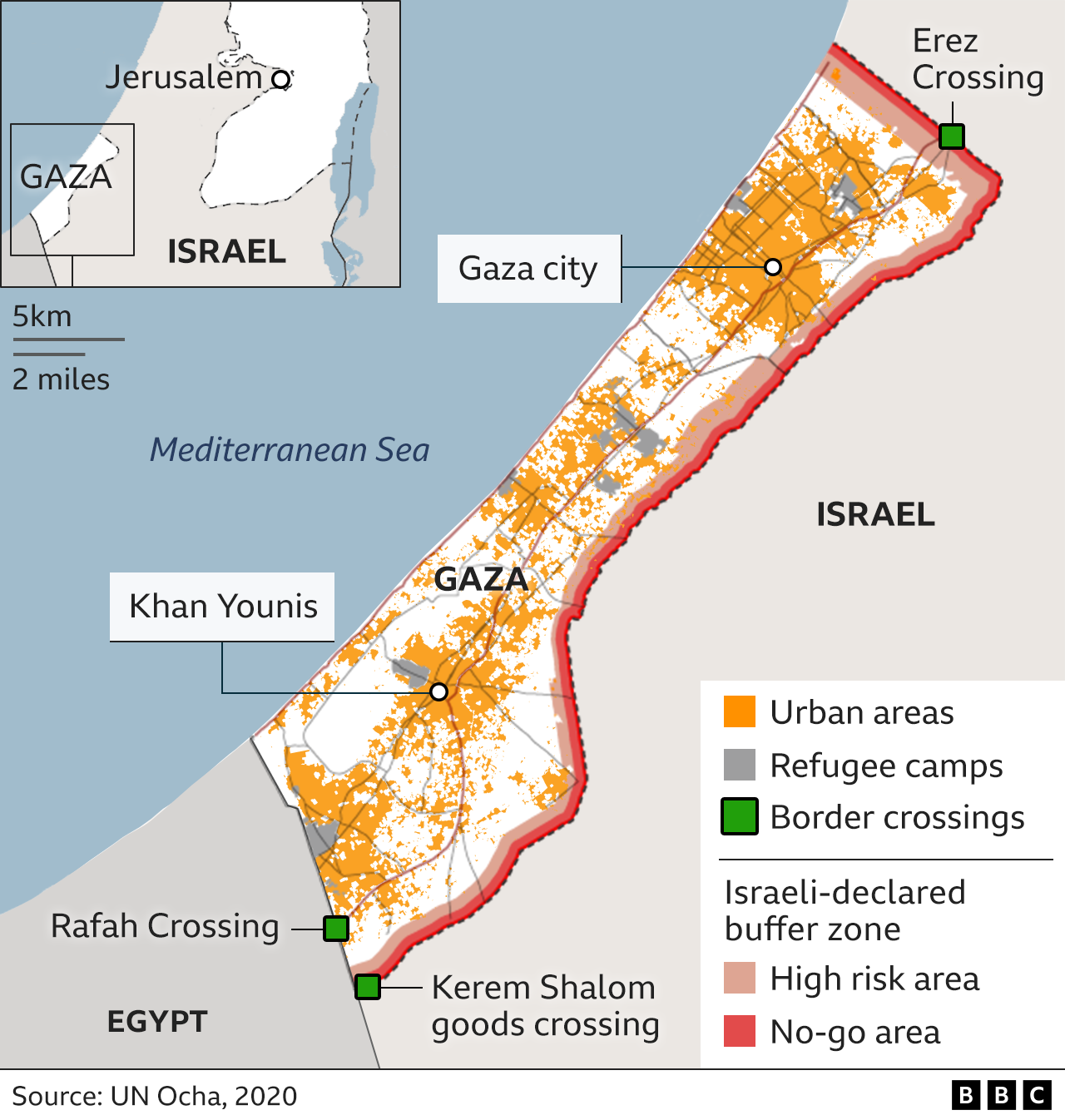 The Hamas strategy is to lose the military battle but win the political war, one that will be fought in the coming years in the chambers of the United Nations, in the streets, on university campuses permeated with "decolonization" ideology and in the political assemblies of the West.
The primary goal of Hamas in the current conflict is not territorial conquest, but rather to put the Palestinian issue back into the public spotlight after it steadily receded from view during the implementation of the Abraham Accords (a series of bilateral peace treaties between Arab states and Israel) and the ongoing expansion of the Accords to include Saudi Arabia. This expansion has been at least temporarily derailed, as the Saudis cannot move forward on this initiative so long as fellow Arabs are being killed by Israeli troops. Riyadh, which attempts to keep the Palestinian issue at arms-length, has criticized the Hamas assault on Israel and suggested the hand of Iran was behind it. A secondary goal of Hamas involves the release of thousands of Palestinians from Israeli prisons by means of exchanging Israeli hostages at enormously favorable ratios.
The disparity in strength between Hamas forces and the Israeli Defense Forces (IDF) is proof of the political rather than military objectives behind the Hamas attacks. The IDF estimates there are roughly 30,000 fighters available to Hamas; besides 170,000 IDF regulars, Israel has called up 360,000 reservists in anticipation of a ground offensive into Gaza.
Hamas has no air assets beyond drones, little in the way of anti-aircraft defenses, no naval assets, no guided munitions (other than drones) and no trained reserves to call on. It is impossible to believe that anyone in the Hamas leadership might have believed in any other result of their incursion than an IDF ground offensive into Gaza. Receiving this ground offensive must thus be acknowledged as part of the Hamas strategy. The horrors of a massive military incursion into one of the world's most densely populated regions will help legitimize Israel's critics and encourage new international perspectives on the Israeli-Palestinian conflict. Israel's "full siege" of Gaza includes cutting off all food, water, gas and electric power, supplies of which are controlled by Israel. Gaza's overtaxed hospitals are already shutting down operations. Without food, water or power, hunger and disease will begin to take their toll, with the most vulnerable perishing first. As this narrative grows, the West's unequivocal support for Israel may begin to waver, at least at the sub-government level. For Hamas, this is a ruthless but possibly effective strategy designed to achieve long-term rather than short-term goals.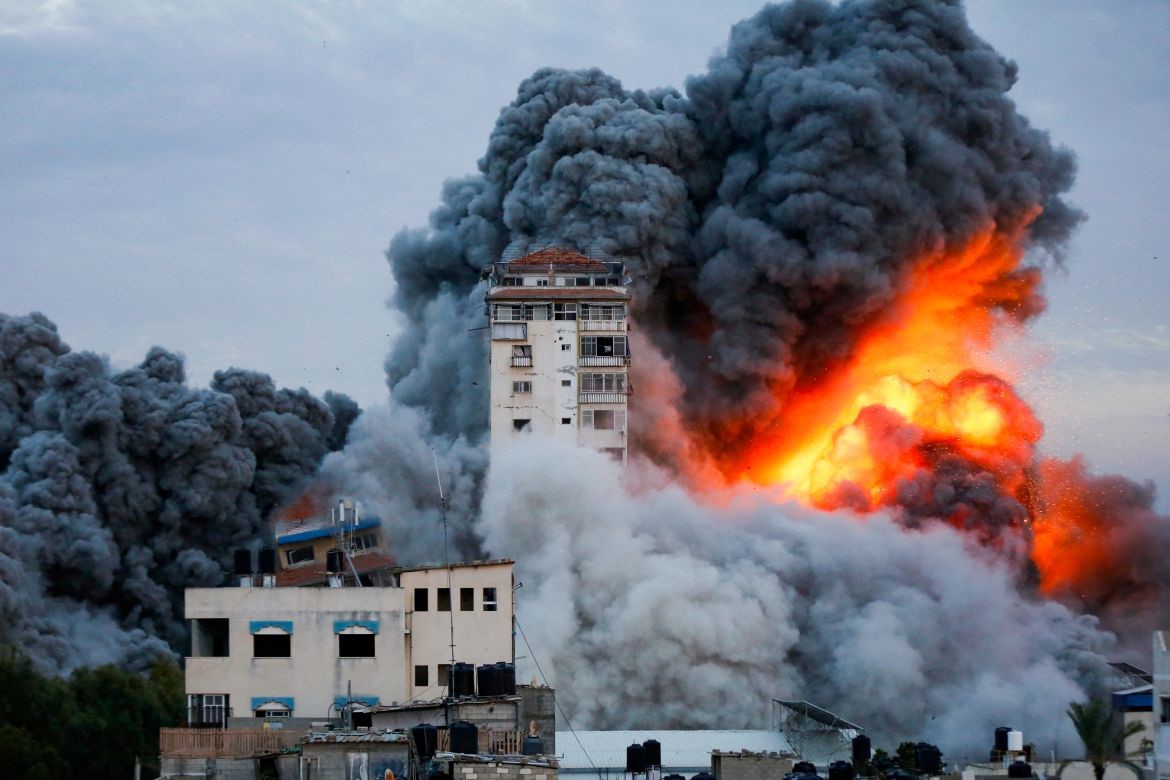 Gaza City under Israeli Attack (al-Jazeera)
Following are a few observations about the conflict, how it's being fought, its implications and possible directions:
Roughly rectangular in shape, 25-mile-long Gaza has two land-borders with Israel. The sea forms a third and is blockaded by the Israeli Navy. The final border is with Egypt. Heavily fortified, its single entry point at Rafah is often closed and Egyptian troops search constantly for smuggling tunnels. An important part of anti-Hamas narratives in the West and the Middle East is the assertion that Hamas does not represent the Gazan population but rules by force, having failed to hold a single election since mounting a coup against the Palestinian Authority in 2007. There is a good case to be made for this, but without even the possibility of escape, it is impossible for Gazan opponents of Hamas to separate themselves from "Hamas targets" in heavily populated Gaza. A ground assault on Gaza without an escape corridor for non-combatants can only mean the death of Gazans of every political inclination. The inability or unwillingness on the part of Israel and Egypt to allow refugee flows brings on the possibility of accusations of "collective punishment," which is forbidden by the Geneva Convention. Israel, while a signatory to the Convention, rejects the idea that the Convention applies to the West Bank and Gaza.
Egypt may allow humanitarian and medical aid to pass through the Rafah border-crossing to Gaza (as it did during the 2014 Israeli incursion), but is unlikely to accept any refugee flows. Egypt and Hamas have been at odds for many years (other than the brief rule of the Egyptian Brotherhood's Muhammad Mursi) and Gaza is viewed as a source of militants, arms and munitions for the Islamist insurgency in neighboring North Sinai, now in its 13th Egypt appears to have tried to warn Israel of an upcoming Hamas assault on the Israeli border, wishing to avoid being placed in their current position.
There will be a post-crisis reckoning for Israeli Prime Minister Benjamin Netanyahu and his Likud Party, under whose watch Israel ignored or misinterpreted intelligence indicating a Hamas attack over as much as a two-year period. If the ruling coalition collapses, another election is inevitable.
Trust in the IDF as the guarantor of Jewish Israeli security has been strongly eroded. Border defenses proved ineffective and nearly 200 Israeli soldiers were killed in the initial attack. By comparison, only 121 IDF soldiers were killed in a month of intensive combat with Hezbollah in 2006. Israeli daily Haaretz has criticized Israeli TV stations for refusing to show footage of IDF positions being overrun. IDF tactics and leadership will require an overhaul after the crisis ends. The army's recent focus on providing security for Israeli settlers expanding their settlements in the West Bank meant many troops were unable to respond quickly to a strike on the other side of Israel. An incursion into Gaza will mean further losses as the IDF attacks prepared positions.
Contrary to the recent assertions of many media outlets, Hezbollah is not a Palestinian movement. The "Party of God" is instead composed of Shi'a Arabs living in the hills of southern Lebanon. Hezbollah has been at odds with Israel since the latter invaded southern Lebanon in 1982. Though allied to Hamas, the movement has only engaged over the last week in a limited exchange of cross-border fire with Israel. Rocket fire may increase during an Israeli move into Gaza, but Hezbollah will prefer to keep to its strong defensive positions in southern Lebanon rather than expose its fighters in the plains of northern Israel. Hezbollah's missiles and missile tactics are superior to those of Hamas; their use in large numbers could force Israel to open a second front in the north, though this would result in further IDF losses and stretch military resources. There is, however, no reason to believe that Hezbollah will enter the fray if it is not seen to be in their interests, which are not identical to those of the Palestinians. Despite this, an Israeli ground incursion into Gaza could lead to Hezbollah's Iranian liaisons to press for more active attacks on Israel to relieve pressure on Hamas.
Hamas does not have the benefit of support from other active jihadist groups, which tend to have their own agendas. Israeli defense minister Yoav Gallant even threatened two days ago to wipe "Hamas, ISIS-Gaza, off the face of the earth." However, the Islamic State organization (a Sunni extremist movement which stopped using the name ISIS in June 2014) regards Hamas as apostates to Islam manipulated by Shiite Iran and has instructed its followers to avoid the Hamas conflict with Israel while stockpiling weapons for their own jihad. Though Hamas is an Islamist movement, Islamic State insists it and several other Palestinian movements are focused on nationalist objectives rather than the establishment of a Shari'a-based Islamic state. The Islamic State's rival, al-Qaeda, while not aligned with Hamas, has praised the "blessed victories" of the movement and encouraged Hamas to continue its "resistance" to Israeli occupation without pledging any material or military support. A fatwa (religious ruling) issued by Muslim Brotherhood groups and scholars on October 7 ruled that it is a religious obligation to answer the call to jihad and permissible to kill "any Zionist soldier or settler wherever they are found in Muslim lands." The 29 signatories are based in Lebanon, Iraq, Turkey, Senegal, Algeria and several other nations. Like al-Qaeda's applause, the fatwa will likely have no real effect on the conflict.
The West Bank's governing Palestinian Authority (the PA, dominated by the Fatah movement led by Mahmoud 'Abbas) is a committed enemy of Hamas, which expelled it from Gaza in 2007. There is no evidence of PA collusion in the Hamas attack, though its intelligence section must have had some information on the preparations being made in Gaza. The PA will continue to avoid statements of support for Hamas, at least until an Israeli ground incursion makes this impossible. West Bank residents will not necessarily take the PA's lead; roughly 30 West Bank protestors and militants have already been killed by the IDF. Jewish settlements in the West Bank, aggressive at the best of times, are preparing for war, with the IDF pouring arms into settlement defense forces.
Decentralization of the conflict represents an international danger. Protests that turn violent, attacks on religious institutions and more brutal attacks on innocent and even uninvolved civilians by "lone wolves" or terrorist cells could create social and political instability in the West.
Israel's natural insistence on its right to defend itself is being turned against it in a war Hamas fully intends to lose. It is a trap that Israel will walk into with a massive military incursion into Gaza assigned to the near-hopeless task of rescuing Israeli hostages. These are almost certain to have been distributed throughout Gaza; some appear to have already died in Israeli airstrikes. Hamas has already succeeded in reminding the world of the Palestinians' condition, a primary objective.
An Israeli ground-strike will meet many surprises, with Hamas knowing it would follow its initial attack. Gaza will suffer greatly, but the longer-lasting damage, diplomatically and politically, will be suffered by Israel. Knowing they are unable to defeat Israel militarily at this time, Hamas is attempting to build future success with a narrative of Palestinian sacrifice designed to undermine support for Israel in the West, where such narratives are increasingly well-received.