Andrew McGregor
AIS Special Report, July 18, 2017
The death of Malam Ibrahim Dicko, the radical Islamist leader of Burkina Faso's Ansar al-Islam movement, marks a major success for combined French-Burkinabé security operations in the volatile region alongside the northern border with Mali. Dicko's movement, composed largely of Muslim Fulani and Rimaïbe tribesmen, had created havoc in the area with several fierce assaults on military and police bases in the region in December 2016 and February 2017. [1]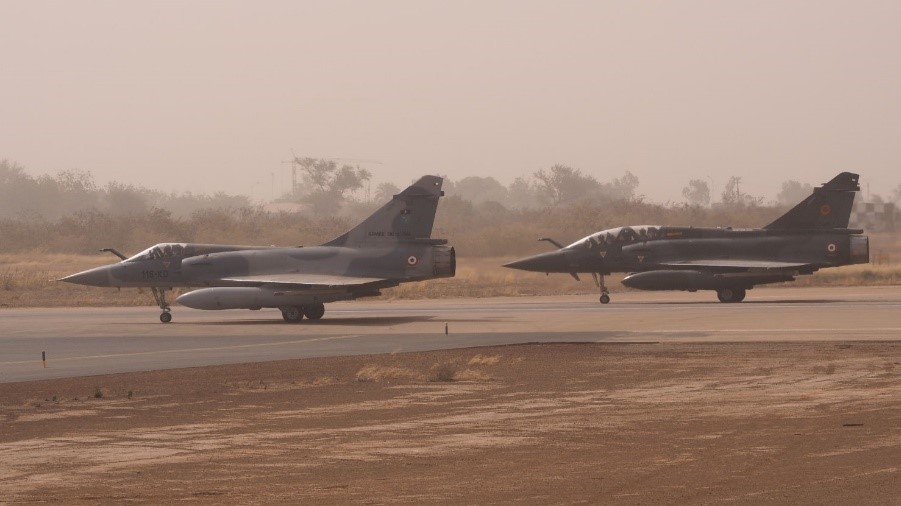 French Mirage 2000 Jets during Operation Bayard  (© Emmanuel Huberdeau)
Dicko's death appears to be a direct consequence of Frances's "Operation Bayard." This operation used intelligence gathered in late March 2017's "Operation Panga," a joint French- Burkinabé effort to clear the region of the border with Mali in Soum Province of Islamist militants. Operation Bayard began on April 29 with strikes by French Mirage 2000 jet fighters on suspected Ansar al-Islam bases along the border in the Foulsaré Forest.
Tigre HAD (Hélicoptère Appui Destruction – Helicopter Support Destruction) attack helicopters armed with Hellfire AGM-114 missiles secured the perimeter to inhibit the militants' escape before French commandos were inserted by NH90 Caïman helicopters. Over April 29-30 the initial team was joined by French para-commandos and combat engineers to defuse the mines the militants were in the habit of deploying to prevent infiltration of their bases (a French military engineer was killed by a mine during Operation Panga). The commandos killed 20 militants and wounded many more before seizing twenty motorcycles (an important element in Ansar al-Islam's surprise attacks), two vehicles, and a large quantity of arms, ammunition, computer gear and bomb components.
Malam Ibrahim Dicko and his bodyguard were reported to have come under attack from one of the Tigre helicopters before the surviving militants scattered to escape the French commandos (Jeune Afrique, July 12, 2017). Unable to settle in one place for long due to constant pressure from pursuing security forces, Dicko is believed to have died sometime in June from complications due to diabetes.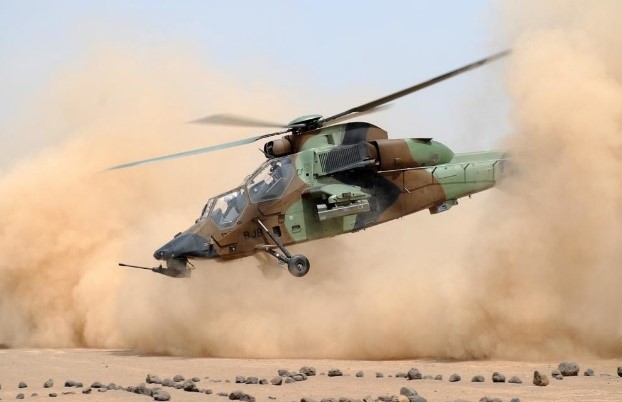 French Tigre HAD Attack Helicopter
A vague posting on Ansar al-Islam's little-used Facebook page (no longer available) suggested that Dicko's "grave circumstances" had led to his replacement as Ansar al-Islam leader by his brother, Jafar Dicko, the "new commander of the believers and guide of Ansar al-Islam" (Fasozine.com, June 28, 2017).
The expiry of the charismatic Ibrahim Dicko and the death of 20 of his fighters (with many more incapacitated out of roughly 150 members) in Operation Bayard may deal a death blow to Ansar al-Islam, which is less than a year old. The group has already lost two of Dicko's most valued lieutenants. One, Amadou Boly, was assassinated on Dicko's orders when he objected to the growing extremism of the movement; the other, Harouna Dicko (Dicko is a very common name in the area), was killed in late March by the Burkinabé Groupement des forces anti-terroristes (GFAT), a joint army/gendarmerie anti-terrorist formation. Jafar Dicko, an unknown quantity, will be hard-pressed to revive the movement as an independent military threat. Surviving members are more likely to join one of the other militant groups operating in the region with similar aims, such as Amadou Koufa Diallo's largely Fulani Force de libération du Macina, now part of the larger Jama'at Nusrat al-Islam wa'l-Muslimin (JNIM – Group for the Defense of Islam and Muslims) led by Iyad ag Ghali.
Note
For Dicko's biography, see Andrew McGregor, "Islamist Insurgency in Burkina Faso: A Profile of Malam Ibrahim Dicko," Militant Leadership Monitor, April 30, 2017, https://www.aberfoylesecurity.com/?p=3908