Andrew McGregor
August 12 2010
In an interview with the pan-Arab Quds Press news agency, Shaykh Salman bin Fahd al-Awdah warned that a wave of terrorism will follow any military attacks on Iran while also calling on Tehran to end attempts to expand its influence in the Sunni world (Quds Press, August 2).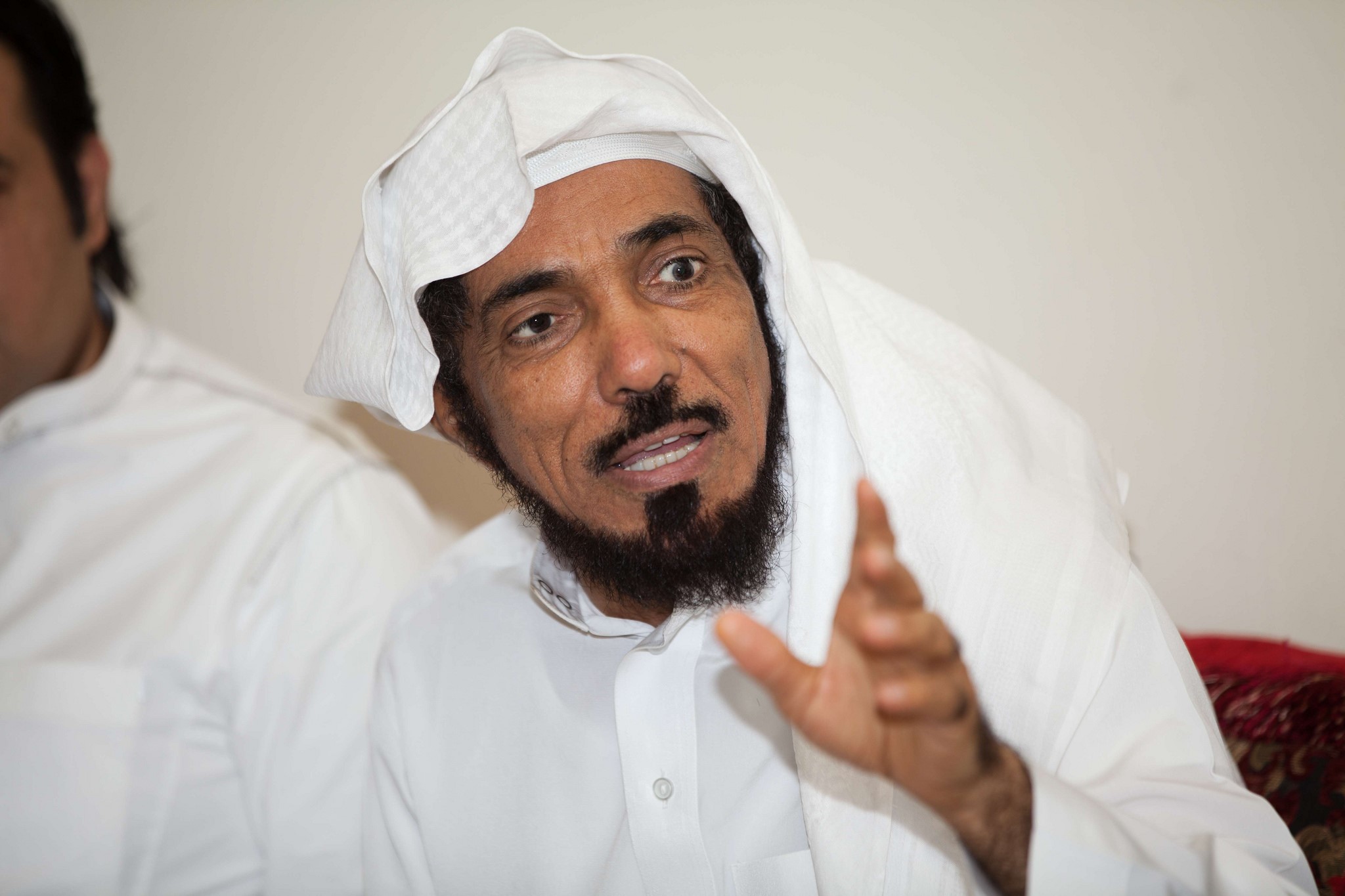 Shaykh Salman bin Fahd al-Awdah
Shaykh al-Awdah is one of the most popular religious scholars in Saudi Arabia. After making his mark through the once-popular use of cassette tapes to distribute sermons, al-Awdah has since moved on to more modern methods of communication as the director of the Islam Today website. He also makes frequent appearances on television and in the commentary sections of Arabic language newspapers.
Born in Qaseem Province from a Najdi family, Shaykh al-Awdah was one in a new generation of "political preachers" that emerged after the 1990-1991 Gulf War and the establishment of American bases in the Arabian Peninsula. Al-Awdah became associated with the religious opposition to the Saudi regime and suffered a five-year prison term as a result of his challenges to official fatwa-s permitting the regime to invite American troops to the Kingdom and his criticism of the expensive but ineffective Saudi military. Bin Laden was a supporter of al-Awdah in the 1990s and has quoted al-Awdah's work in various communications. However, after his release al-Awdah devoted himself to a Ph.D. study of the Sunnah and transformed himself into a paragon of clerical respectability. He is now considered to be under the protection of the regime.
Al-Awdah rejects the "stereotype" that ties the da'wah ("call," i.e. to God) of the 18th century reformer Shaykh Muhammad bin Abd al-Wahhab to terrorism. The shaykh's followers are best known as Wahhabists, though Salafists in Saudi Arabia and elsewhere do not use this term themselves. According to al-Awdah, al-Wahhab's insistence on Koranic authenticity in life and worship provided stability in a region where disunity and tribal fighting were previously common. "When the events of September took place in the United States [i.e. 9/11], people started saying that these acts were the product of the da'wah of Shaykh Muhammad bin Abd al-Wahhab. The truth is that this da'wah is totally innocent of these acts…," stated al-Awdah.
The preacher goes on to note that "misinterpretations happen, even in Islam." In an apparent reference to those militants who insist jihad is an individual obligation for Muslims, al-Awdah says, "Some people rely on the Koran to say that Islam wants to send the whole world to the battlefield. Those people have a twisted understanding of those acts [of terrorism]. The countries of the Islamic world in Egypt, Saudi Arabia, Iraq, Somalia and others are victims of these acts." He insists 99% of Muslims are "removed from extremism and violence." The militant remainder should be engaged in an Islamic discourse based on religious texts, but one that also considers the reasons behind the creation of a climate of terrorism, such as foreign aggression against Muslim countries.
The Saudi preacher warns that any escalation of military activity targeting Iran will result in the expansion of terrorism in the region. He notes that Israel possesses hundreds of nuclear warheads, adding that "nuclear weapons could be possessed by correct methods and through international supervision. I think that the dialogue with Iran has not yet reached a dead end." At the same time, however, al-Awdah calls on Tehran to stop "Shi'i penetration of the Sunni world:"
I fear Shi'i Iran. All those who are loyal to Iran should tell it that its expansionist approach will hurt it. Iran has the right to live peacefully and to obtain the latest technologies. However, it does not have to have the desire for expansion, as is the case in Africa and the so-called Shi'i penetration of the Sunni world. This does not serve the Iranian people.
Turning to Gaza, al-Awdah says the ongoing siege is an "international scandal." The preacher is a member of the International Union for Muslim Scholars (led by Egyptian Shaykh Yusuf al-Qaradawi), which sent a ship to Gaza as part of the "freedom convoys." Al-Awdah insists that all factions of the political spectrum in Palestine, including groups like Hamas and Islamic Jihad, should be part of the effort to find a resolution for Palestine. The shaykh stated that "it is difficult to deal with the Palestinian people while ignoring the forces of the resistance."
This article first appeared in the August 12, 2010 issue of the Jamestown Foundation's Terrorism Monitor